Feedback received for Edward Asner (page 9 of 25):
Ed Asner "Fish Police" Success (Edward Asner) - June 11th, 2014
Anyone remember the 1992 cartoon "Fish Police"? It aired after a sitcom about a dragon called "Scorch", and both shows aired only three episodes before being cancelled. Anyways, Asner voiced the chief of fish police on the show, and after doing some digging, I managed to come across a press photo from it on ebay. I mailed it to Asner along with a card, SASE, etc on 06/04/14, and I received it back signed today with a funny inscription "All I know is that I want her!" with an arrow pointing to Megan Mullallys character. Happy

-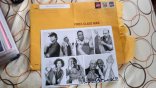 ---

Comment | View 1 comment(s)
---
Ed Asner Success (Edward Asner) - June 10th, 2014
Today, I have received Ed Asners autograph. I sent an LOR, SASE, IRC, and 2 5x7 photos. I received an IRC back and 2 photos back personalized. I really love his hilarious inscriptions.

Sent: May 15, 2014 Received: June 10, 2014 Address: Edward Asner Quince Productions, Inc. 11802 Otsego Street Valley Village, CA 91607-3223 USA Left photo said: Maggie, you think I need this?! Love and Life Right photo said: Maggie, Heres the falls, now how do I get rid of them? Love and Life -

---

Comment | View 1 comment(s)
---
ed asner :) (Edward Asner) - April 21st, 2014
hes such a awesome funny guy sent a request about 2 weeks ago and he signed both my pictures i sent him

- Uploaded with ###://surfmypictures.com:surfmypictures Ed Asner Quince Productions, Inc. 11802 Otsego Street Valley Village, CA 91607-3223 USA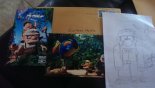 ---

Comment | View 7 comment(s)
---
Ed Asner Success (Edward Asner) - April 21st, 2014
Sent pix, lor, sase last week and today I received photo back signed, personalized. address used from database. -

---

Comment | View 1 comment(s)
---
Ed Asner Great Success!!! (Edward Asner) - April 21st, 2014
I sent a LOR, 2 pictures and a SASE to Ed Asner on 4/1/2014 and received both pictures back signed and inscribed on 4/19/2014. I used the address in the database. As several others have received, Mr. Asner took the time to write a longer inscription which adds to the enjoyment of the autographs. Really excited to have gotten these. http://surfmypictures.com/image/96c4df341c3749d7/efezp.html:http://surfmypictures.com/photo/96c4df341c3749d7/efezp/Ed%20Asner-1.jpeg http://surfmypictures.com/image/96c4df341c3749d7/dh1g5.html:http://surfmypictures.com/photo/96c4df341c3749d7/dh1g5/Ed%20Asner-2.jpeg http://surfmypictures.com/image/96c4df341c3749d7/m0687.html:http://surfmypictures.com/photo/96c4df341c3749d7/m0687/Ed%20Envelope.jpeg Uploaded with http://surfmypictures.com:surfmypictures



---

Comment | View 1 comment(s)
---