Wrote Condi Rice a couple weeks ago- Sent LOR/SASE, and (2) 5x7 photos. Received photos back unsigned with (2) AP 8.5x11 photos. Sent to:
Condoleezza Rice
Stanford University - Hoover Institution
434 Galvez Mall
Stanford, CA 94305-6003
Just as a note, in the past, I got an authentic signed bookplate from Condi at this address. I guess getting a real one from her at the Hoover Institution is hit or miss.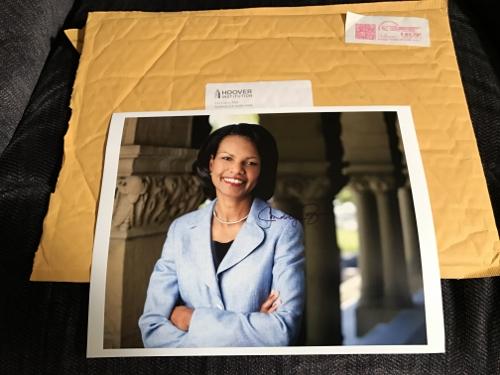 Uploaded with
surfmypictures