I sent him a letter, self-addressed envelope and two photos. Ten months later, he replied with my two photos signed and included a signed drawing of Stewie Griffin with dedication.
Sent: June 29 2013
Received: April 15 2014
Address used:
Seth MacFarlane
"Family Guy Studios"
c/o Fox Television
10201 West Pico Blvd.
Los Angeles, CA 90064
USA
Photo: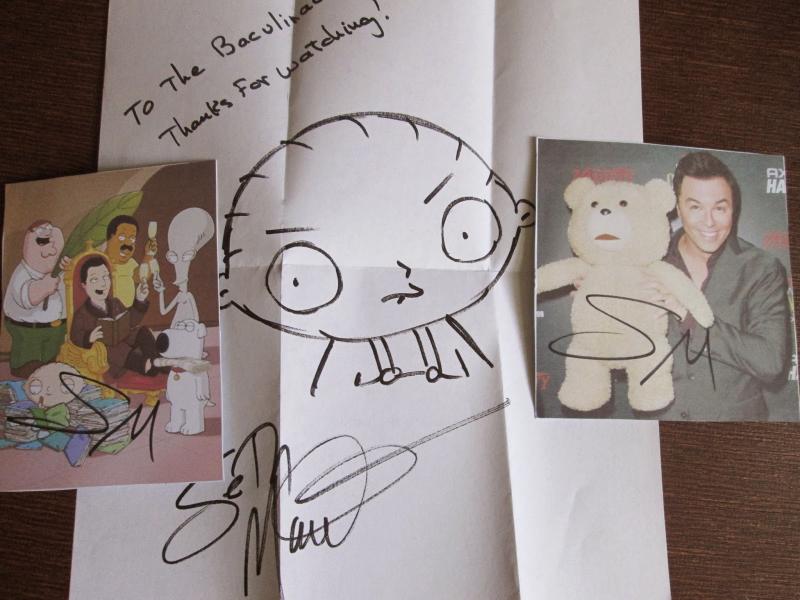 Uploaded with
surfmypictures