I sent 2 pictures in a SASE to Kane
(Kane Hodder
Kane Hodder Official Fan Club
26500 W Agoura Rd.
Suite 102
Calabasas, CA 91302
USA),
on 6/12/17 and received them both back, signed, on 8/21/17.
My only complaint is he didn't put either of our names on them, just his signature....but we'll take what we can get!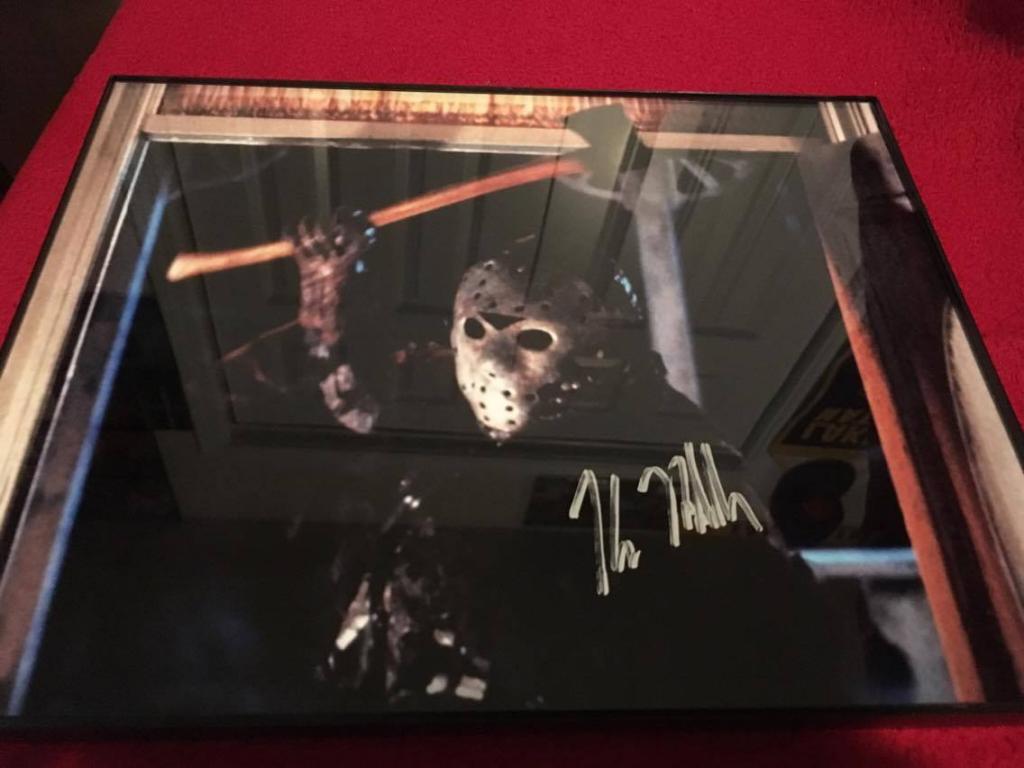 Uploaded with
surfmypictures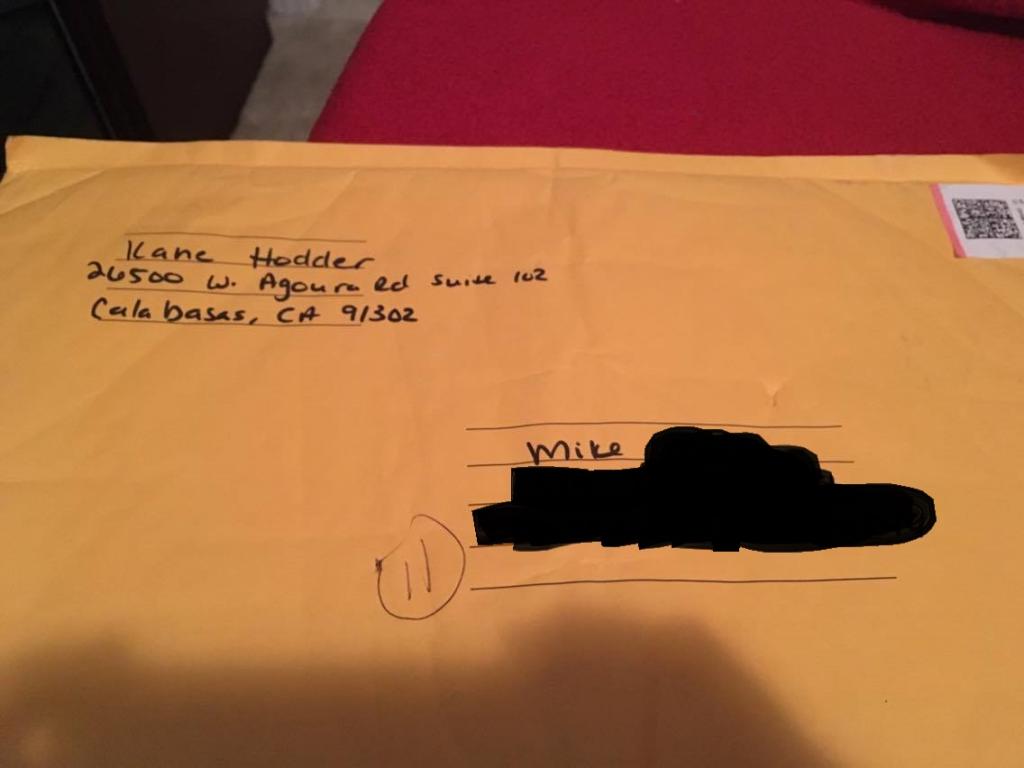 Uploaded with
surfmypictures

_________________


Signatures received TTM

:

Ron Rubin, John Stocker, Cal Dodd, Keith Gordon, Ted DiBiase, Betty White, Kurtwood Smith, Bob Barker, John Walsh, Edward Norton, Kane Hodder, John Douglas, Tom Kalinkse, Al Franken, Rob Paulsen, James Lovell, John Carpenter, Jesse Ventura, Gary Busey, Gene Okerlund, Larry Flynt, The Young Turks, Jimmy Kimmel, Ivan Lendl, Will Vinton, Lynda Carter, Katie Featherston, Mel Gibson, Nancy Cartwright, Robert Patrick, Shaq, John McEnroe, Kevin Conroy, Pierce Brosnan, Jimmy Carter, Howard Stern, Phil Hellmuth, Peter Weller, Patrick Stewart, Craig Nelson, Aaron Eckhart, Jean Reno, Susan Sarandon & Svengoolie.





Waiting on

:

Woody Harrelson, Sigourney Weaver, Gene Hackman, Bill Maher, Ted Levine, Impractical Jokers, Jason Alexander, Michael Mann, Oliver Stone, Jeff Goldblum, David Letterman, Wesley Snipes, Robert Duvall, Ian McKellen, Chris Barnes, Candace Parker, James Worthy, Michael Keaton, Joe Pesci, James Saito, DDP, Kevin Costner, Dennis Leary.