I sent 2 pictures in a SASE to Kane
(Kane Hodder
Kane Hodder Official Fan Club
26500 W Agoura Rd.
Suite 102
Calabasas, CA 91302
USA),
on 6/12/17 and received them both back, signed, on 8/21/17.
My only complaint is he didn't put either of our names on them, just his signature....but we'll take what we can get!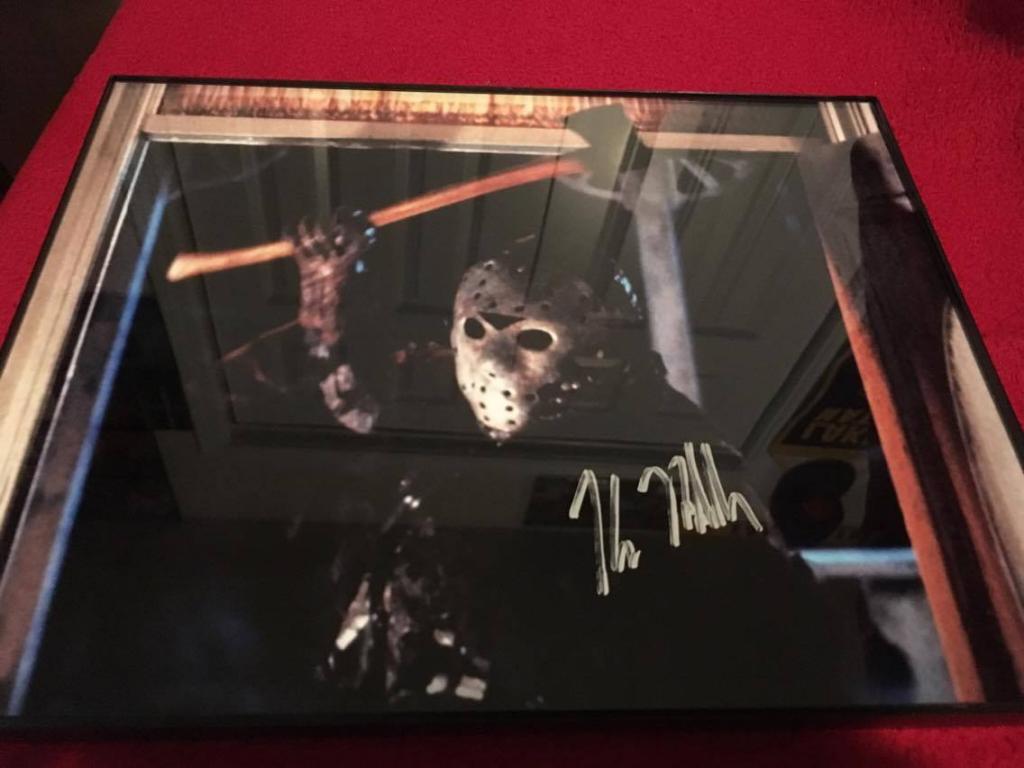 Uploaded with
surfmypictures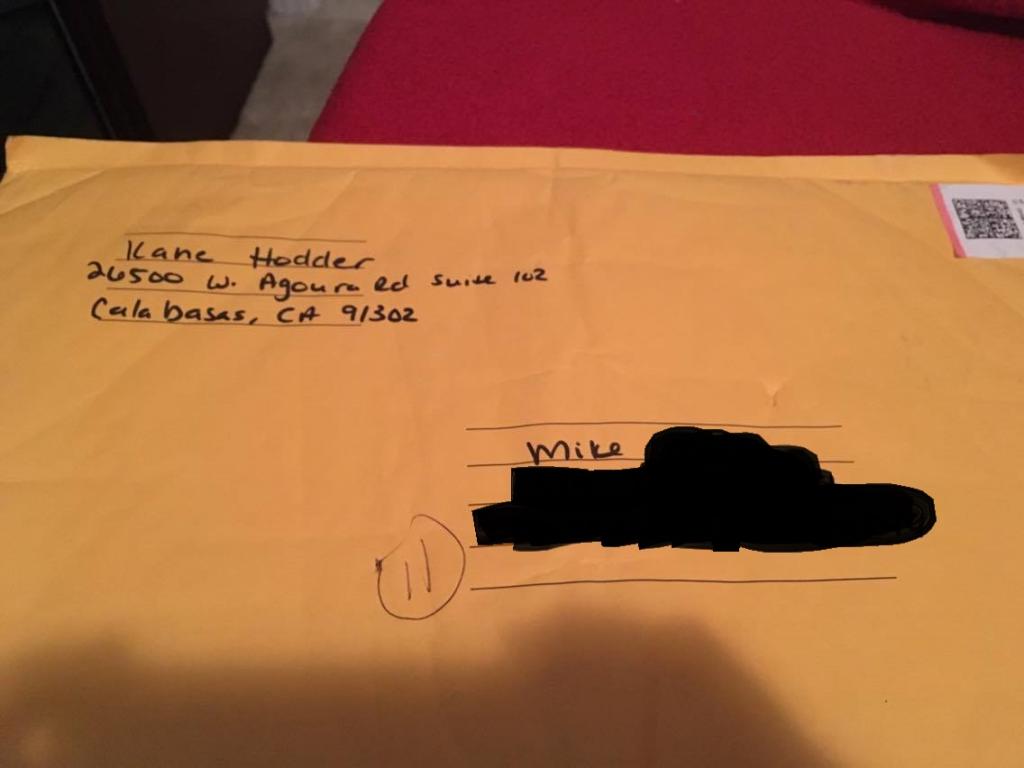 Uploaded with
surfmypictures

_________________


Signatures received TTM

:

Ron Rubin, John Stocker (Voice actor), Keith Gordon, "The Million Dollar Man" Ted DiBiase, Betty White, Kurtwood Smith, Bob Barker, John Walsh, Edward Norton, Kane Hodder, John Douglas, Tom Kalinkse, Senator Al Franken, Rob Paulsen, James Lovell.





Signatures purchased

: Robert Englund, Elvira, Heather Langenkamp, Doug Bradley, Mark Patton, Jim Cornette, Lou Ferrigno, Bret "Hitman" Hart, Dick Warlock, Steve Ritchie, Townsend Coleman.



Signatures still waiting on

:

Woody Harrelson, Sigourney Weaver, Gary Busey, Robert Patrick, Peter Weller, Mitch Pileggi, Brad Dourif, Gene Hackman, Mel Gibson, Bill Maher, Pierce Brosnan, Tom Noonan, Ted Levine, Kevin Conroy, Senator Bernie Sanders, Jason Alexander, Phil Hellmuth, Michael Mann, Oliver Stone, The Apollo 13 crew, Ronee Blakley, John Carpenter, President Obama, President Carter, Sgt. Slaughter, "Mean" Gene Okerlund, Jeff Goldblum, Larry Flynt.