In the last week of March 2017 sent three pictures and SASE to Seth Macfarlane. Got all three signed today and hes been kind enough to personalise one.
He used a nice pen so the signatures have come out really well !!
Thank you Mr. MacFarlane !!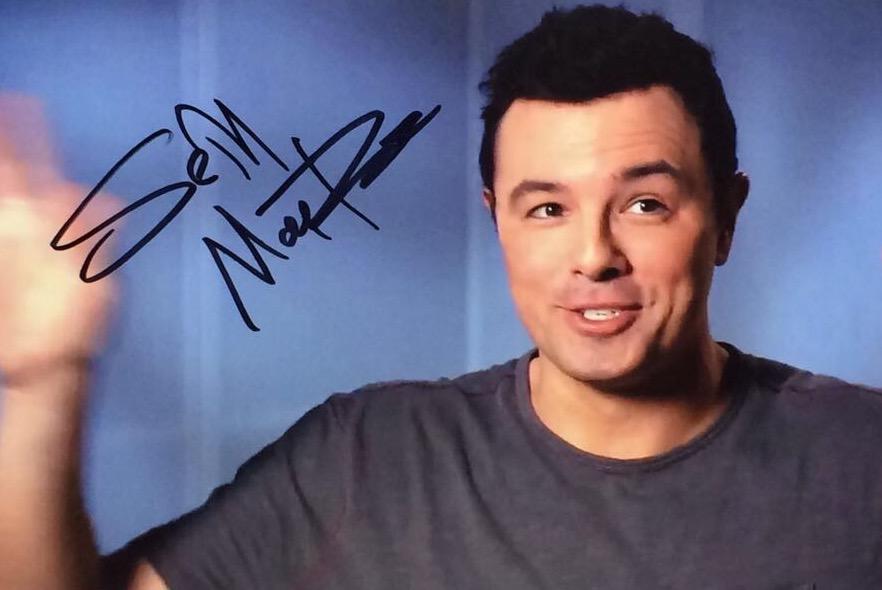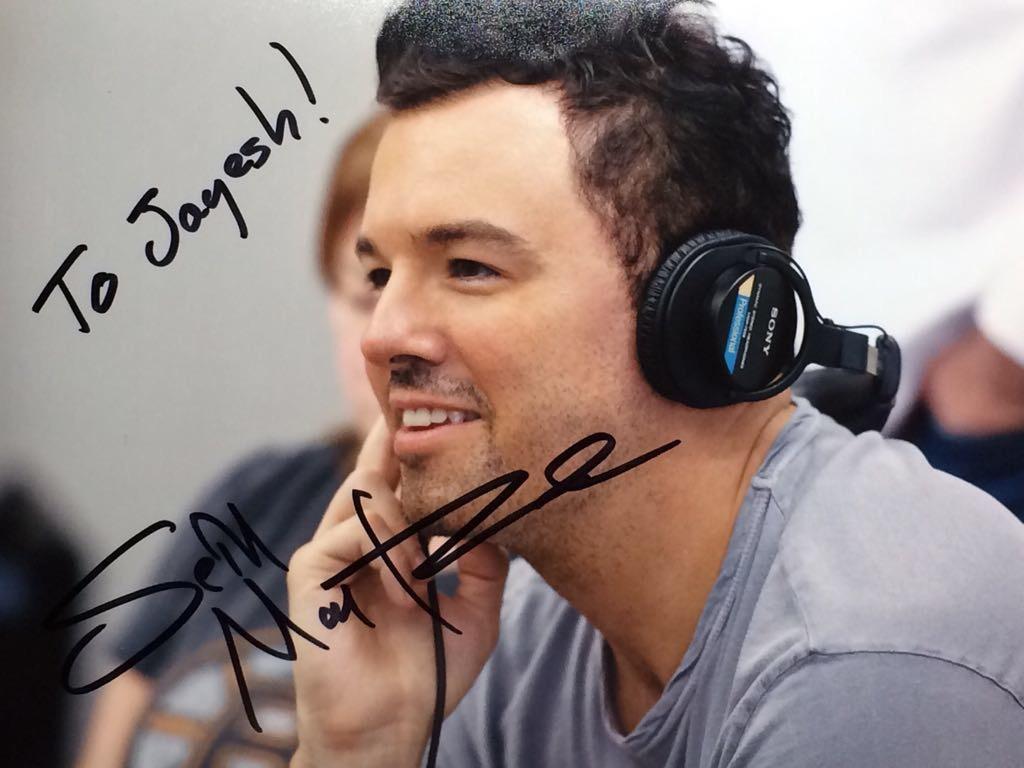 Used the address in the data base :
Seth MacFarlane.
Fuzzy Door Productions.
5700, Wilshire Blvd,
Suite No 325,
Los Angeles.
CA 90036.
USA.