Sent: LOR to Ed Asner on December 6, 2014.
Received: Signed "Elf" photo (he played Santa), today; December 24, 2014.
He inscribed:
(my name) you're off the naughty list! How ??!! Best of life, Ed Asner.
Address used:
Edward Asner
Quince Productions, Inc.
11802 Otsego Street
Valley Village, CA 91607
USA
Photo (signed photo & envelope):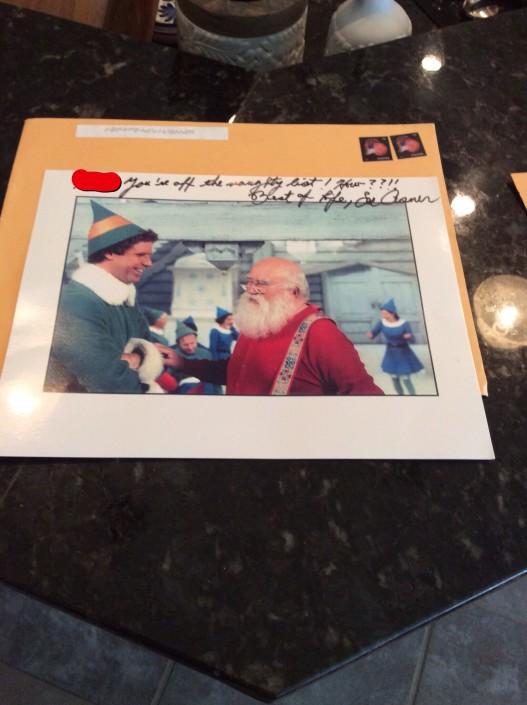 Happy Holidays!!
Thanks,
YankeeFan123