The Black Eyed Peas - Behind The Bridge To Elephunk DVD
Autographed by all four members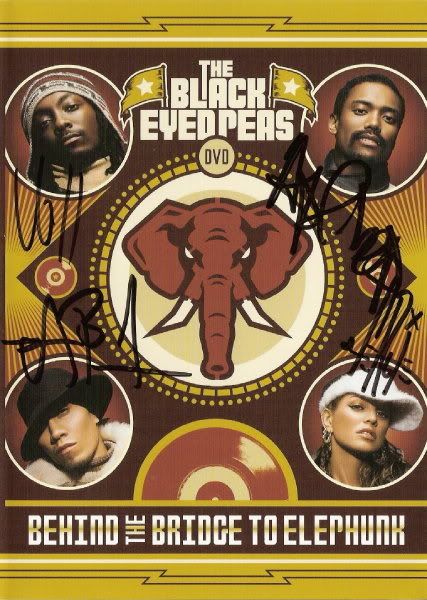 I won the DVD years ago in an online CD:UK competition and it's just been gathering dust on a pile in my bedroom, I've never really been a fan of these guys, although I must admit I do like their latest single 'I Gotta Feeling'
DVD is unplayed and in perfect condition, the case has a few minor scuffs from the way it's been stored, but aren't very noticeable.
Tracklisting:
1. Let's Get Retarded (Live)
2. Hey Mama
3. Shut Up
4. Where Is The Love
5. B.E.P. Empire
6. Weekends
7. Get Original
8. Request + Line
9. Fallin' Up
10. Joints & Jam
11. Karma
12. What It Is
13. Head Bobs
Bonus Material:
Discover Hip Hop
Making Of - Where Is The Love + Shut Up + Hey Mama
Shut Up (Live)
"Boogie That Be"
Photo Gallery
Will trade for:
US Stamps
Australian Stamps
GBP Cash (consealed)
USD Cash (consealed)
Open to offers {thumb2}
Sold to:
bud simpson