December 2005 on the 4th i wen't to a local special event gig that 4tune held for there fans..in Southamptons Bambuu Bar! The gig was awsome and after the show everyone (well i say everyone but it wasn't lol) Had there photos taken with them! And they signed a postcard advertising there Official Site!
i spoiled the photo 100% i blinked and i have one eye open and one eye closed
but atleast i got my piccy with them!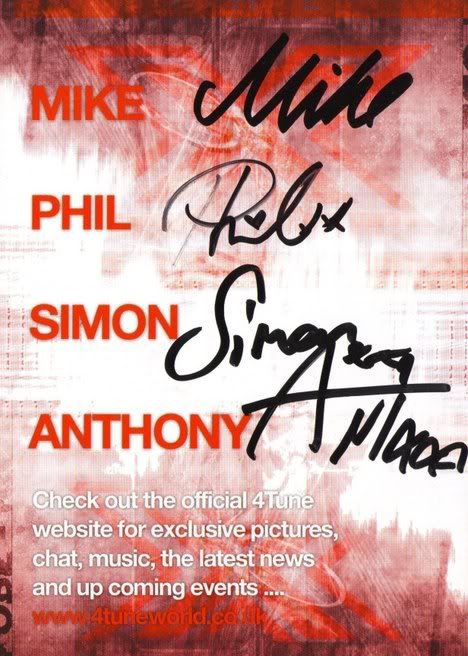 I also went to a under16's snap event gig and was lucky enough to get in hehe! This was in Andover and i was lucky enough again to meet them..but unfortunately we wern't aloud to take photos of us with them!
And the same thing happend with the havant under16's snap gig!
:x xx