On 23rd October 2020, I sent a letter, SASE, and two photos to:

Colin Firth
Independent Talent Group Ltd.
40 Whitfield Street
London
W1T 2RH
On 19th October 2020, I received a response from him, with my two photos signed and personalised. I treated this as a great success.
However, after doing some research, I am starting to doubt its authenticity. His autographs are sometimes rumoured to be secretarial. I know that other people have had similar, personalised successes, though these all seem to come from the same place: 'South East Anglia Mail Centre' , as printed on my SASE.
Please let me know your thoughts. I would really appreciate them.
Photos: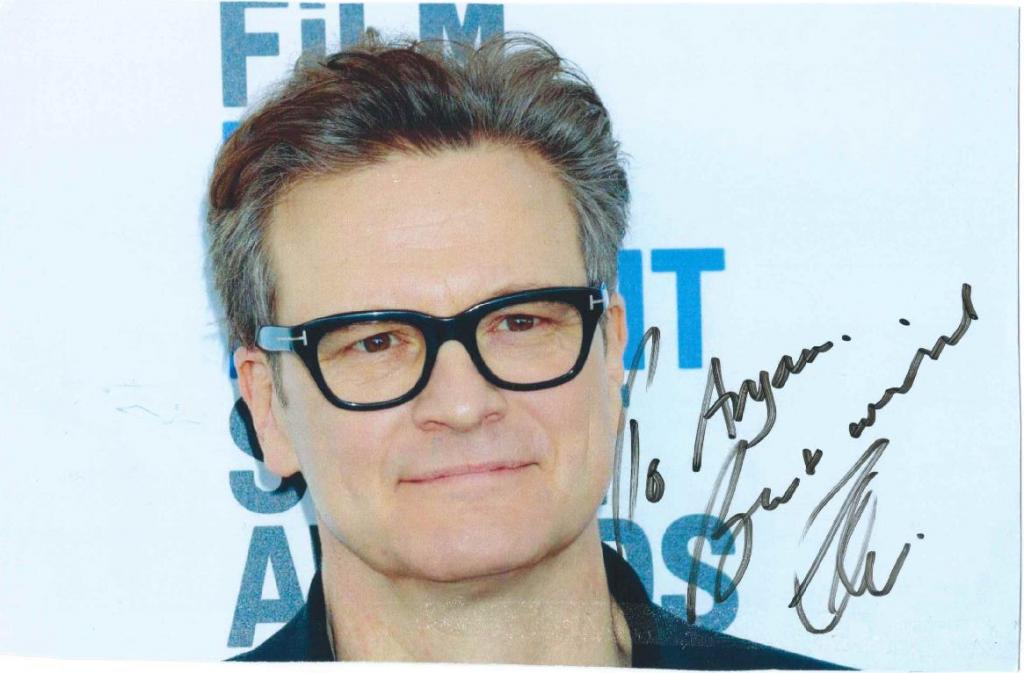 Uploaded with
surfmypictures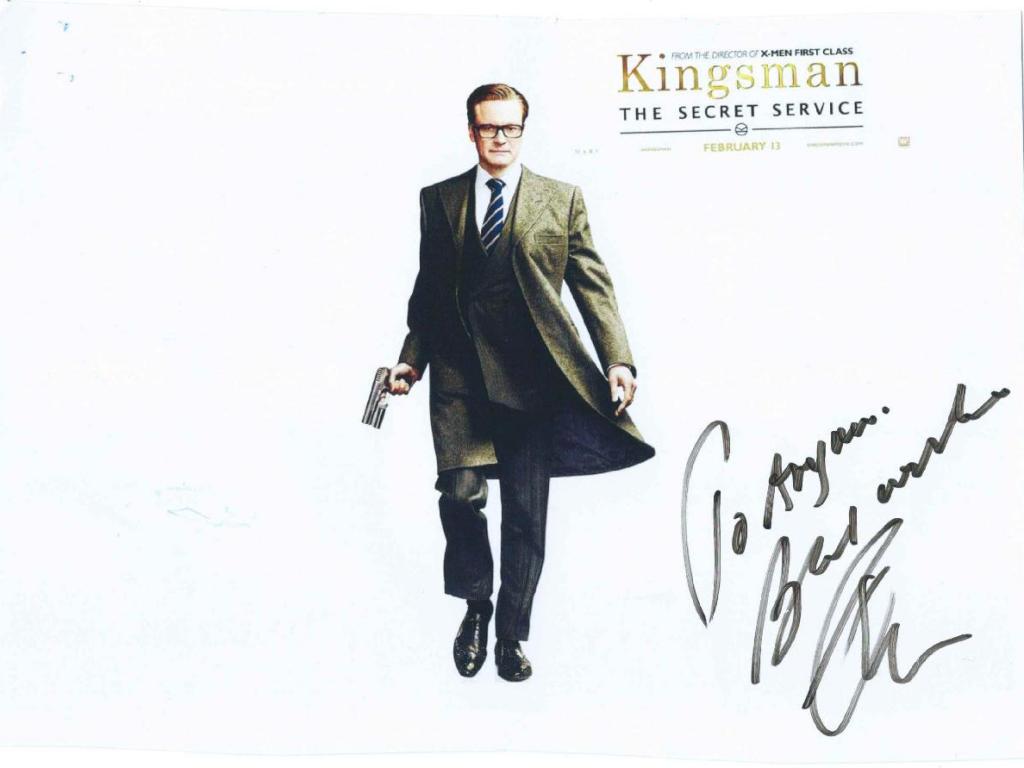 Uploaded with
surfmypictures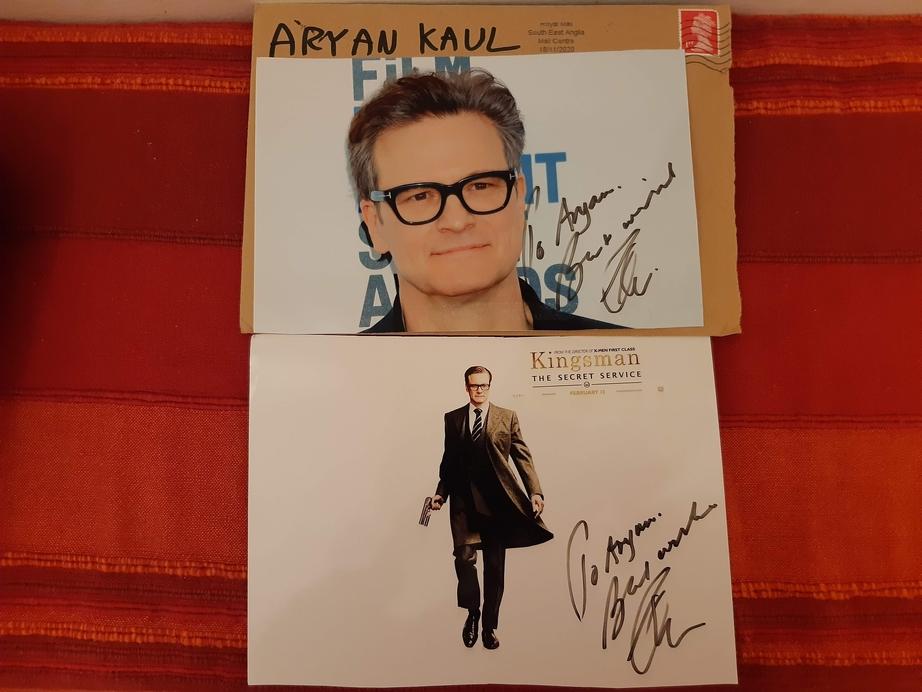 Uploaded with
surfmypictures