Feedback received for John Alt (page 1 of 2):
John Alt Former KC Chiefs Tackle Success - March 4th, 2021

Sent a LOR, a SASE, a 1991 Upper Deck card, and 2x AC. All 3 cards returned signed in black ink. I like how he wrote 2x Pro Bowl on one AC and KC HOF 2002 on the other. Fast reply (12 days).
Sent : 02/15/21 Received: 02/27/21 John Alt 21 Crescent Ln St Paul, MN 55127-6358
Uploaded with
---
Comment | View 0 comment(s)
---
NFL John Alt Success - December 6th, 2020
Sent a LOR, SASE and TC to: John Alt 21 Crescent Ln St. Paul, MN 55127-6358 Sent: 11/16/20 Received: 12/5/20
---
Comment | View 0 comment(s)
---
John Alt Former NFL - June 6th, 2020
Sent 3 cards to former K.C. Chief John Alt On 5-27-20 All 3 returned signed on 6-5-20 http://surfmypictures.com/image/3ebcf4c9de392a14/bqm30.htmlrl Uploaded with http://surfmypictures.comsurfmypicturesrl

---
Comment | View 1 comment(s)
---
John Alt (nfl) Success - December 3rd, 2019
I wrote Mr. Alt on 11/11/2019 and received a reply on 12/01/2019 John Alt 1 Scotch Pine Rd Saint Paul, MN 55127-2033 http://surfmypictures.com/image/b5777c21602fb994/oxgh4.html http://surfmypictures.com/image/b5777c21602fb994/3tv91.html http://surfmypictures.com/image/b5777c21602fb994/0dgp3.html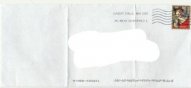 ---
Comment | View 1 comment(s)
---
John Alt (fmr Chiefs Tackle) success - January 23rd, 2017
Sent hima TC on 1-13-17 & got it back signed today, 1-23-17. Here's the addy I used: 21 Crescent Ln. Saint Paul, MN 55127-6358
---
Comment | View 1 comment(s)
---