Josh Hutcherson
Sent: 28 May 2015 - LOR, SASE, 2 pics
Received: 16 Jan 2017 - 1 pic AP in my SASE + 1 pic unsigned
Waiting time: 1y 7m 20d
Mailed to his private address in LA, the letter returned back as RTS. The address "didn't exist" (although Google Maps showed it ok).
From the feedbacks at FanMail.biz I knew the address was correct, so I mailed the letter once again.
This time my letter was forwarded to Spanky Taylor and I've got a standard AP.
The most disappointing thing in all this, is that it took more than 19 months to return back. Well...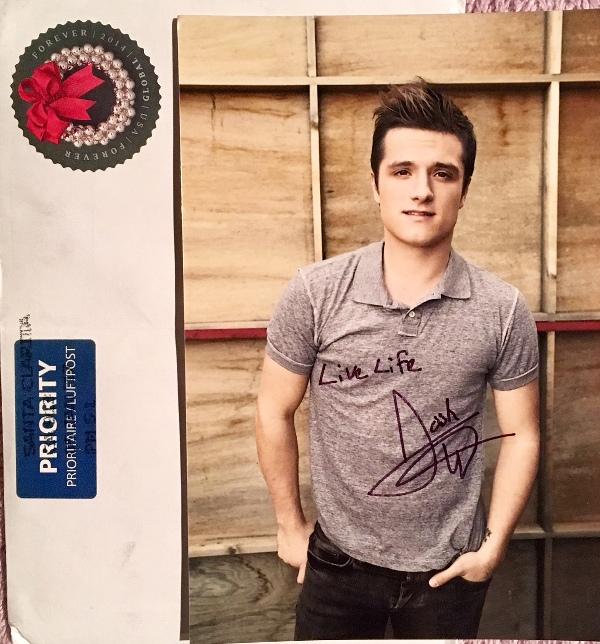 Uploaded with
surfmypictures