Moderator: admin

Sponsored link:
Try Amazon Prime 30-Day Free Trial - Watch Thousands of Movies & TV Shows Anytime

Upload your pictures here:
Surf My Pictures
|
Google Photos
|
Imgbb
|
Tumblr
|
Imgur

8/15/2020 All passwords have been reset.
To retrieve your new password click here
Autograph Collector

Posts: 162
Joined: Sat Mar 08, 2014 10:40 am
Interests:
Contact:
Lucas Auer and Pascal Wehrlein Success!
Sent an email request: motorsport-marketing at mercedes-benz.com
Pics on
http://www.facebook.com/HB-Autographs-1022236827789677/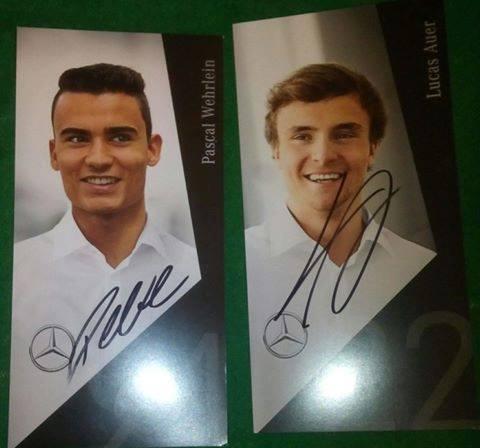 Site Admin
Posts: 99984
Joined: Thu Mar 11, 2004 2:50 am
Interests:
Contact:
Hi H.B Autographs

Thank you for your feedback

Would you have a scan of the envelope you received please?
If so, you are in the run for the $10 gift certificate.

Lucas Auer
on Fanmail.biz

Pascal Wehrlein
on Fanmail.biz
Fanmail

Via Venue Addresses (until april 2021)