FIRST
letter sent to: (just LOR)
Dan Aykroyd
Applied Action Research Corp.
859 Hollywood Way
Box 497
Burbank, CA 91505, USA
on 10 Dec 2013 without any success
SECOND
letter sent to: (LOR + 2 pix + SASE)
Dan Aykroyd
The Blues Mobile
3361 20th St.
San Francisco, CA 94110-2627, USA
on 20 Jan 2014 - with 2 photos.
Received on 8 Apr 2014 both photos signed (those, which were sent to the second address).
The signature looks real. Name "Ilya" is Dan's handwriting (similar to IPs found in Google), other dedication looks like sec's. Strange.... 0_o
I would also like to point, that they didn't use my SASe, but sent their envelope instead and paid 3.23 USD for postage. A good cardboard was also inside to protect the pictures. Looks strange to mail secs signatures in such a way, don't you think?
PLEASE, comment if the signatures are authentic.
However, the photos arrived from Burbank, the office on the 1st address.
ADMIN, please note the address on the envelope and in the database is not the same. Please, correct it according to that on the envelope. Thanks.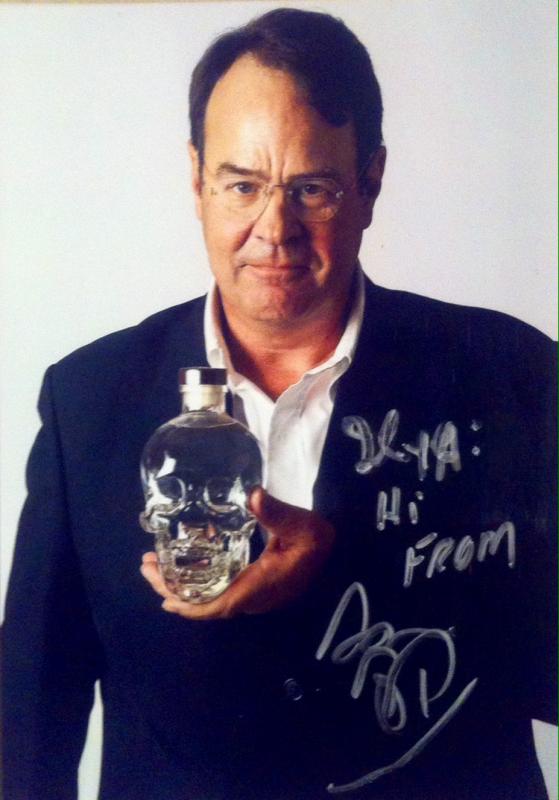 Uploaded with
surfmypictures
Uploaded with
surfmypictures
Uploaded with
surfmypictures