I received a fantastic success from the amazing actor: Ed Asner! On December 18th, 2013, I mailed a letter explaining how much I loved his roles in Up and Elf and a self-addressed stamped envelope to
Mr. Ed Asner
Quince Productions, Inc.
12400 Ventura Boulevard
Suite 371
Studio City, California 91604
and on January 10th, 2014, I received a signed and personalized photo of his character in Up in a larger envelope than the one that I had sent. I am so happy with this success! I am honored to now have such a talented actor's signature.
Scanned photos of the photo that he sent me and the envelope that it came in can be found at:
http://petersautographs.blogspot.com/20 ... ccess.html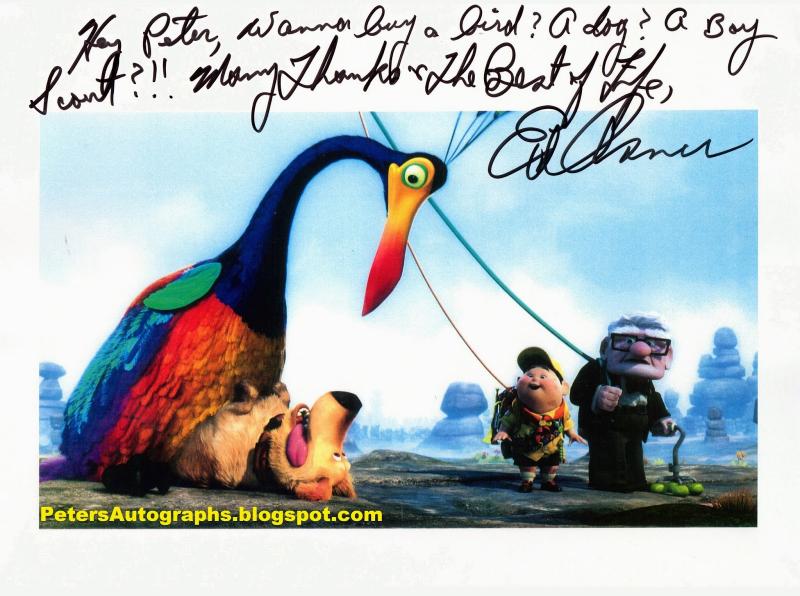 Uploaded with
surfmypictures
Uploaded with
surfmypictures
~Peter's Autographs
http://www.PetersAutographs.blogspot.com