Moderator: admin
Forum rules
Please do not forget to include the celebrity's name, the address, and the sent & received dates. Celeb should be ok to receive fan mail at the address used. Feedback under 3 month old

You can upload your scan here:
http://www.surfmypictures.com/
(files under 1MB)
All passwords have been reset on January 14th 2019. To retrieve your new password
click here
.
Thank you

Autograph Collector

Posts: 1316
Joined: Sat Mar 13, 2010 6:41 pm
Interests: Coin collecting, autograph collecting, sports, travelling
Autographs received: 431
Collector since: 2009
Location: New York
Contact:
Sent letter SASE and photo October 11. Received today!
Address
Mr. Scott Kamieniecki
7800 Somerhill Ln
Clarkston, Michigan 48348-4383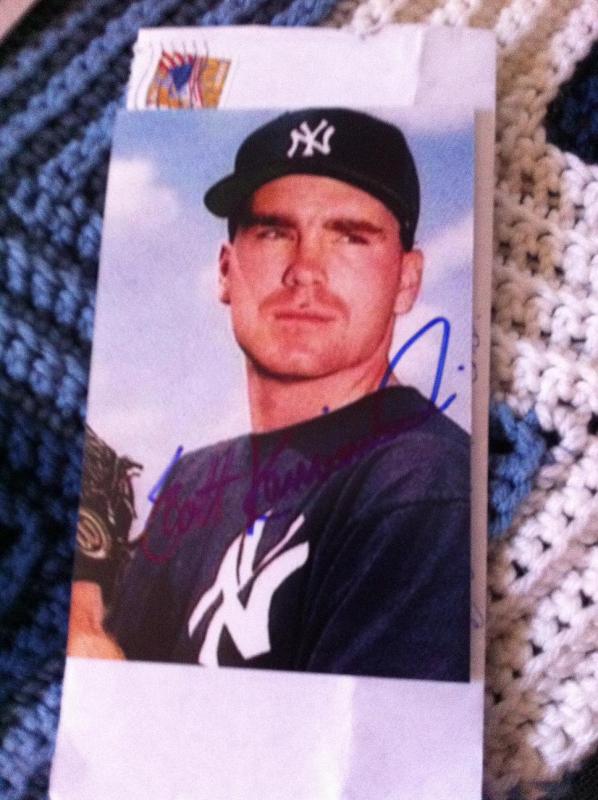 Uploaded with
surfmypictures
Uncle Sam
---
Site Admin
Posts: 93979
Joined: Wed Mar 10, 2004 11:50 pm
Interests:
Autographs received: 0
Collector since: 0
Location:
Contact:
Hi Uncle Sam

Thank you for your feedback

Great Success

You have been added to the list for the $10 gift certificate.

Scott Kamieniecki
on Fanmail.biz
Fanmail

Please use the search box to find an address

Via Venue Addresses:
http://www.fanmail.biz/mboard/viewtopic ... 4&t=281426
Until February 2020
---
Users browsing this forum: No registered users and 12 guests