Sent: 28th February 2013
Received: 6th August 2013

Sent: Letter and a SSAE
Received: Signed cast card in my envelope.

I sent 6 letters in one large envelope and this is my 4th back from this batch.

Photo: http://i1200.photobucket.com/albums/bb3 ... ull-19.jpg

Envelope: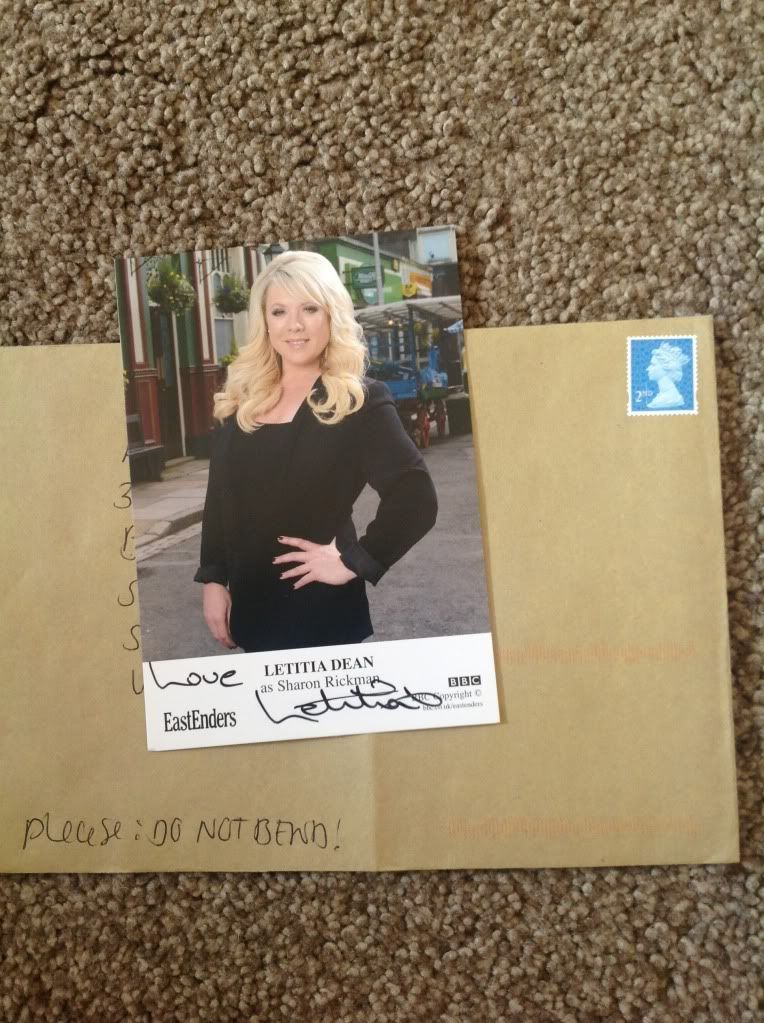 Sent to Eastenders address in database.

Really happy with this success as its almost after a 6 month wait.