I sent Ariana Grande a letter November 24th, 2012.
I received this signed (authentic) picture April 3rd, this year.
I used this address:
Ariana Grande
265 S Federal Hwy
Suite 331
Deerfield Beach, Fl 33441
USA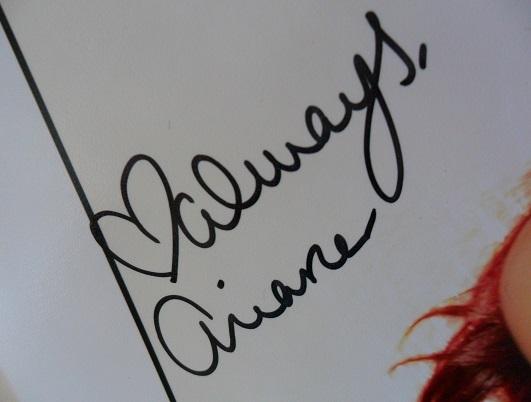 Zoomed in on the autograph.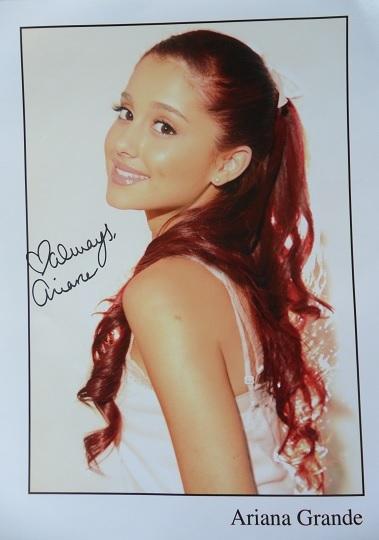 The picture with autograph.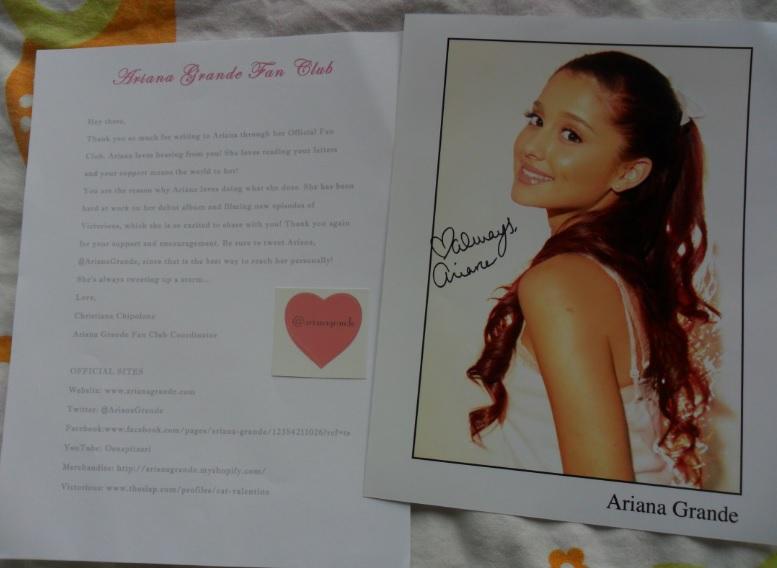 The letter, picture and a sticker with her Twitter username (@ArianaGrande).
I sent it in a normal envelope and received a normal envelope (same size as the letter) back with a "Do not bend" stamp, my address (written on it), and Ariana's address.