LOR, SAE, IRC sent to:
Henry Ian Cusick
Ken McRiddle Associates
11 Connaught Place
London W22ET UK
Sent: 7/25/11
Received: 9/12/12 (over a year wait!!)
It was mailed from Hawaii, I think he's guest starring on Hawaii 5-0 so I guess he kept the IRC I included and paid the $1.70 himself.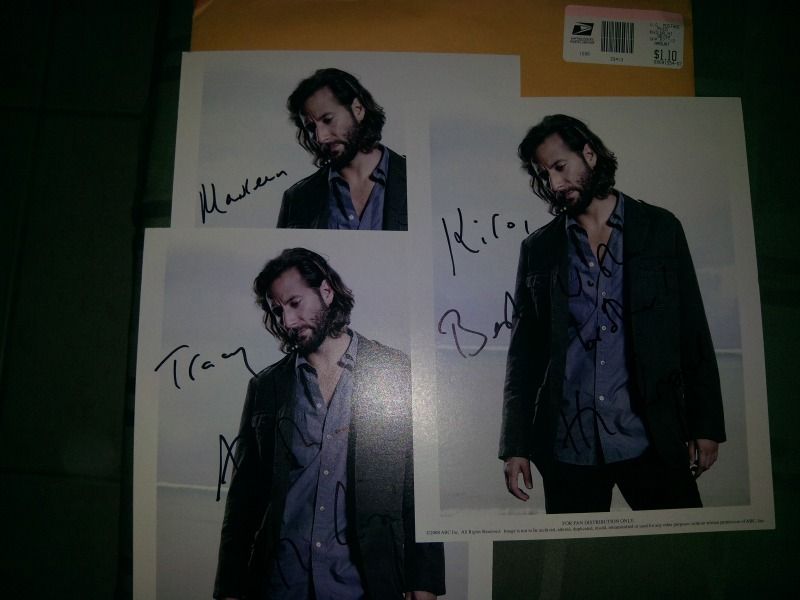 Hurray, another one to add to my LOST collection!