Got a lovely success from the german comedian Dave Davis. He sent me a personalised card and included one for my sister as well

Thank you Mr. Davis!

Sent: 29th August 2011 LOR, SASE
Received: 2nd September 2011
Address used:
Brainpool Artist & Content Services GmbH
Dave Davis
Schanzenstraße 22
51063 Köln
Germany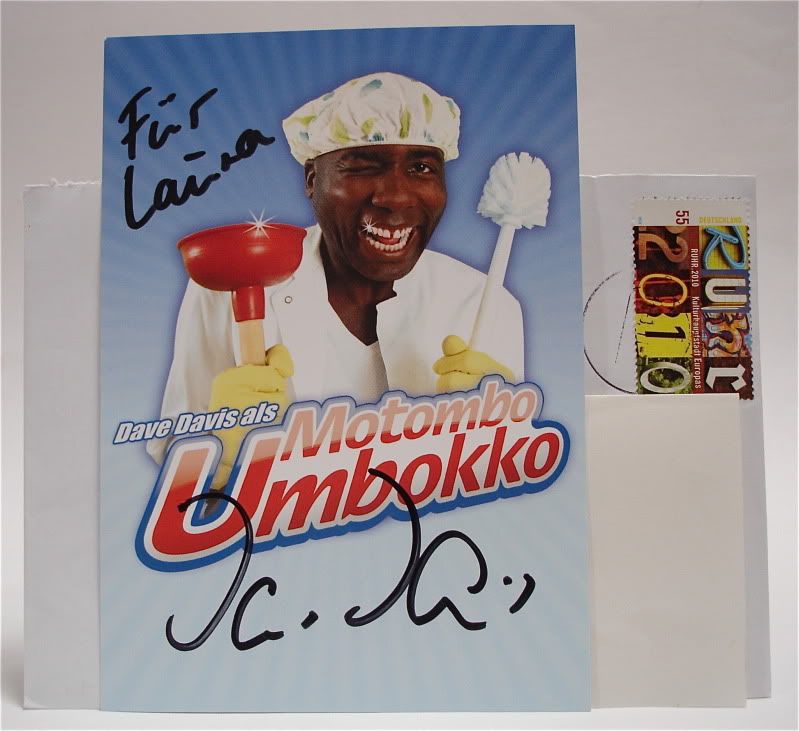 Sparkly ?