SENT August 27, 2022-- LOR, 2 photos, Q&A card and SASE
RECEIVED October 3, 2022-- Handwritten letter
Anthony Tyler Quinn
Momentum Talent and Literary Agency
3500 West Olive Avenue
Suite 300
Burbank, CA 91505-4647
USA
I did not get my photos back signed or get my Q&A card filled out. He did handwrite a letter where he answered the questions. The letter did not come back in the SASE I sent. He used his own.
I am still very very very happy with it!!
Questions I asked...
1. Favorite ice cream flavor?
2. Do you have any pets?
3. Favorite movie?
4. If you could travel to a country you've never been to, where would you choose?
5. Favorite snack?
6. Do you have any hobbies?
Uploaded with
surfmypictures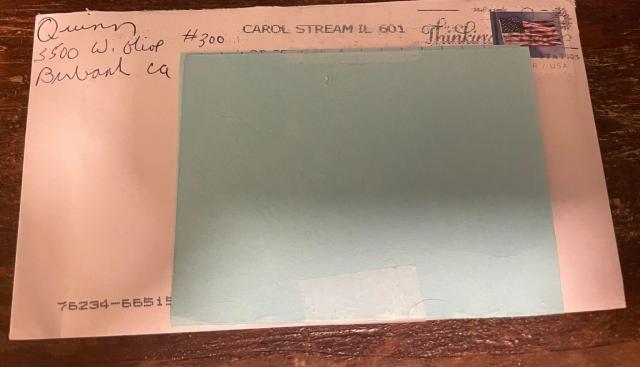 Uploaded with
surfmypictures