Mr. Cameron Mathison is an actor/tv host. He played as Ryan Lavery in All My Children and was a tv host of Home and Family.
On 4/01/2021 I mailed a letter explaining how I find Mr. Mathison's acting to be very inspiring to me, an SASE, a Q+A sheet, and a small donation at:
Mr. Cameron Mathison
c/o Home and Family
PO Box 349
North Hollywood, CA 91603
(took about 9 months)
On 12/04/2021 I received a nice personalized message on a photo of him and he took the time to answer some of my questions.
Here is the link:
http://www.mattsletters.com/2021/12/mr- ... ll-my.html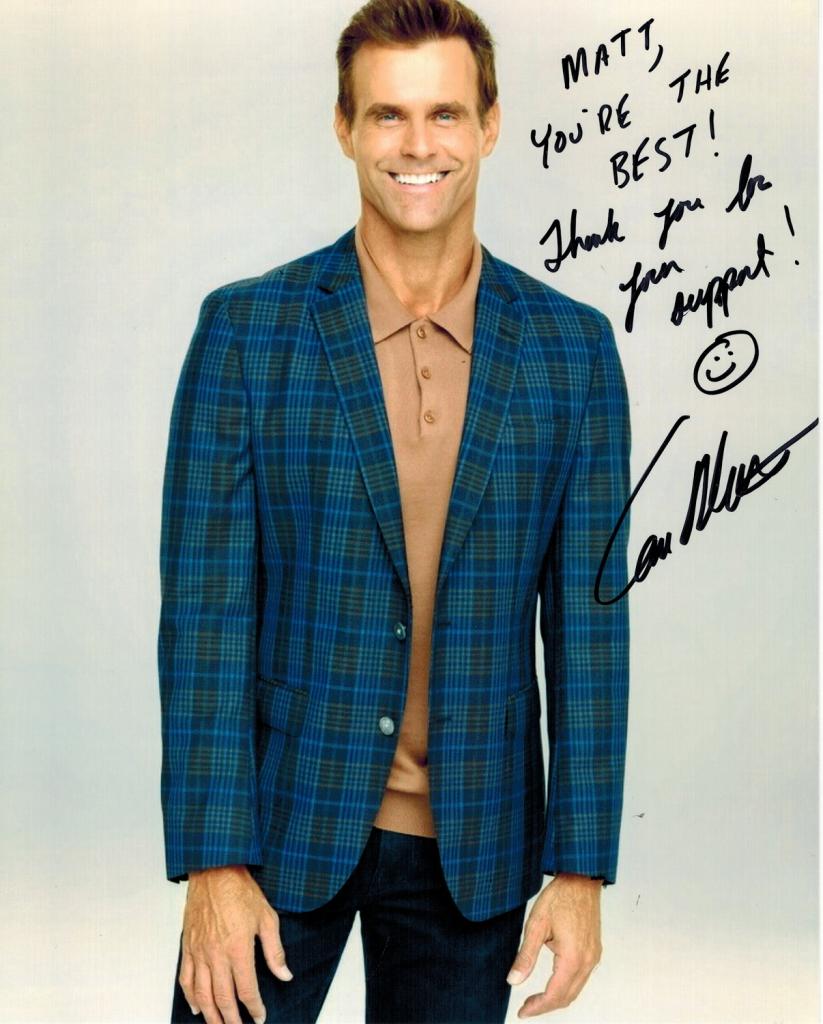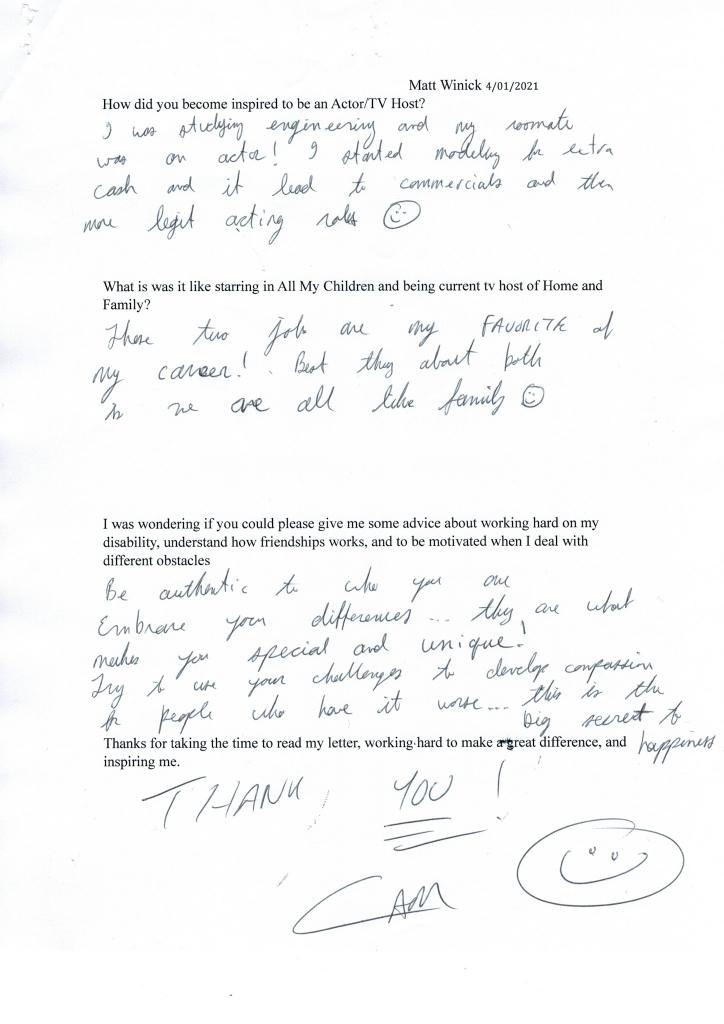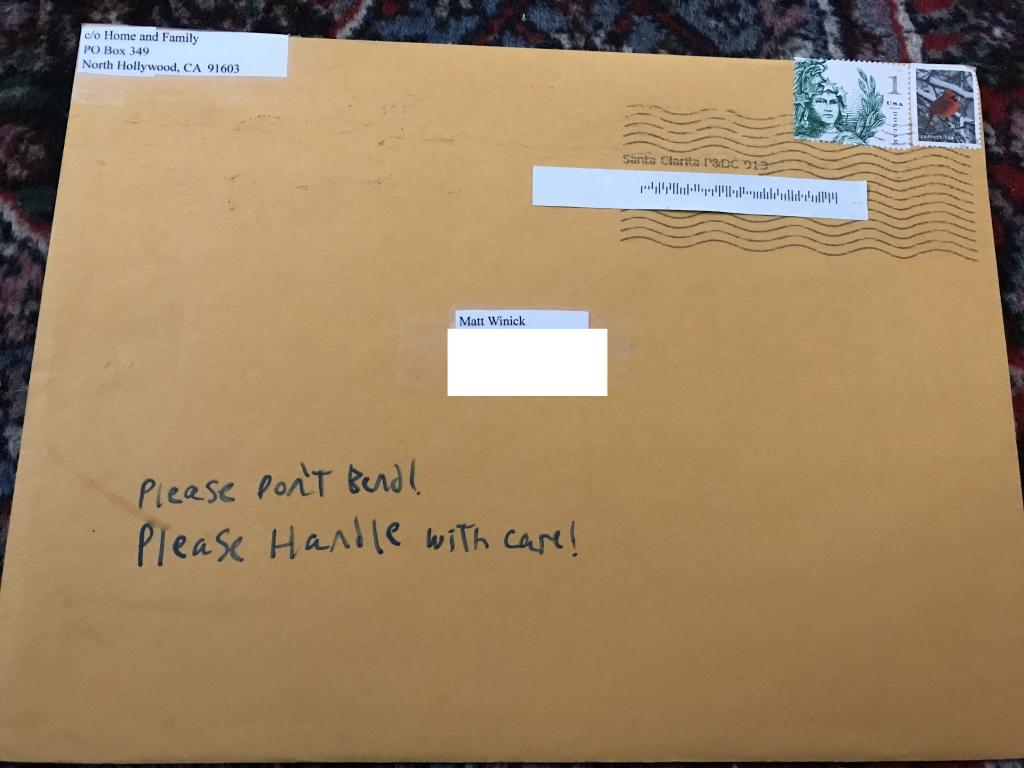 Uploaded with
surfmypictures