First success in a while!
Sent: October 15, 2021
Received: December 4, 2021
ADDRESS USED:
Ryan Drummond
JE Talent, Llc
3559 Mount Diablo Blvd.
Suite 43
Lafayette, CA 94549
USA
Ryan Drummond was the voice actor for Sonic the Hedgehog from 1998-2004. I wrote Ryan a letter in late September and first sent it out in a manilla envelope along with a SASE and the instruction manual for Sonic Adventure. Sadly, the addy I used originally was out-of-date and it came back as RTS on October 14, but the site admin updated the address so I sent it out again the next day (October 15).
I got a response in the mail earlier today, so about a month-and-a-half later. Not only did he sign/personalize the manual I sent, but he also included a super-glossy photo print which is also autographed– whadda nice guy!
Below are pics of everything, including the envelope I got. Sadly it seems my 2 stamps weren't enough to send the SASE as Ryan (or the talent agency) had to pay an extra ¢20 in postage. Idk if that was because of the picture he included or what, but it is what it is I guess…
Either way, super happy about this one! This marks my 6th success and my 3rd video game-related one (after Tom Kanliske and Alexey Pajitnov). Now I'm just waiting on Roger Craig Smith…

PICS: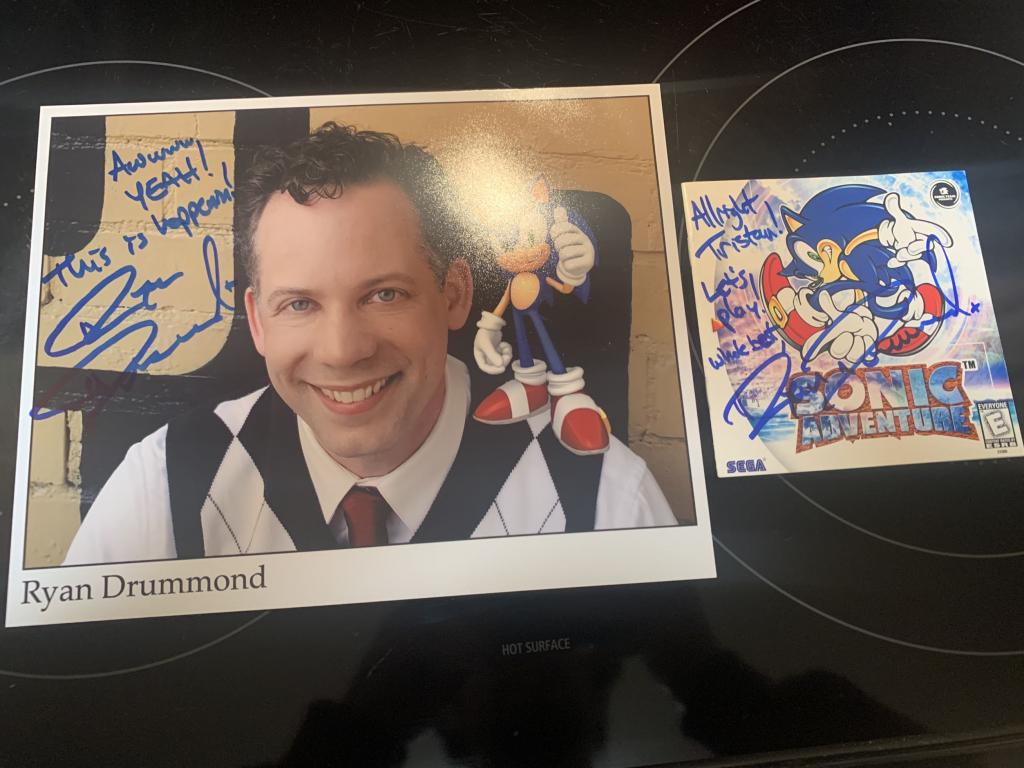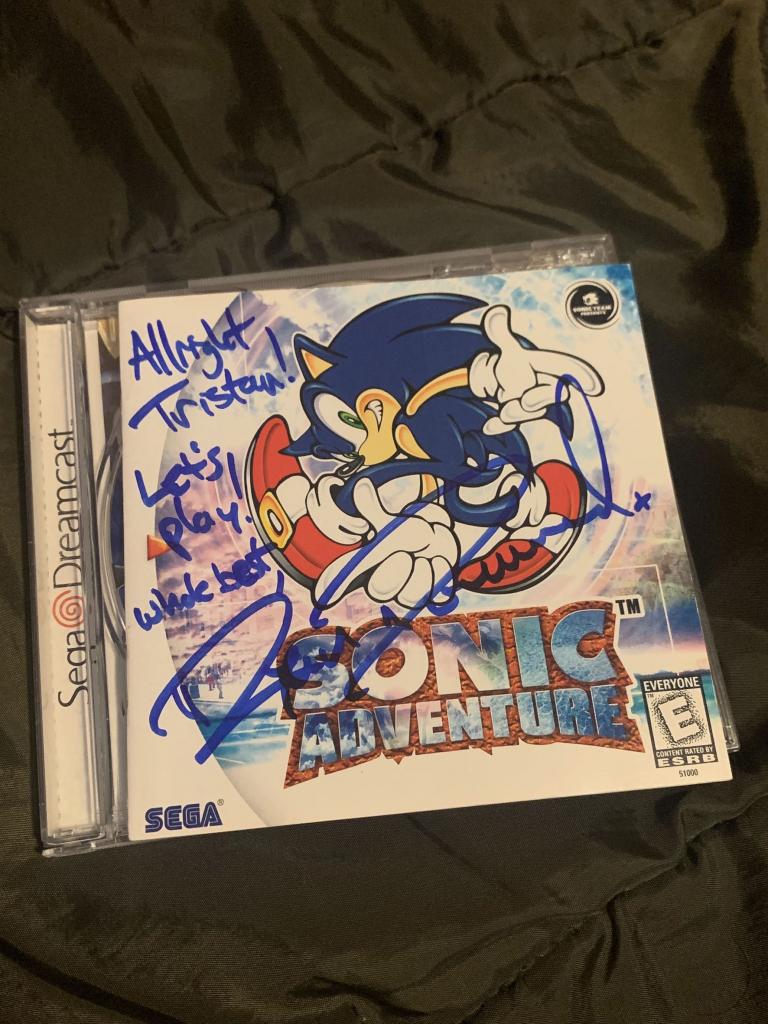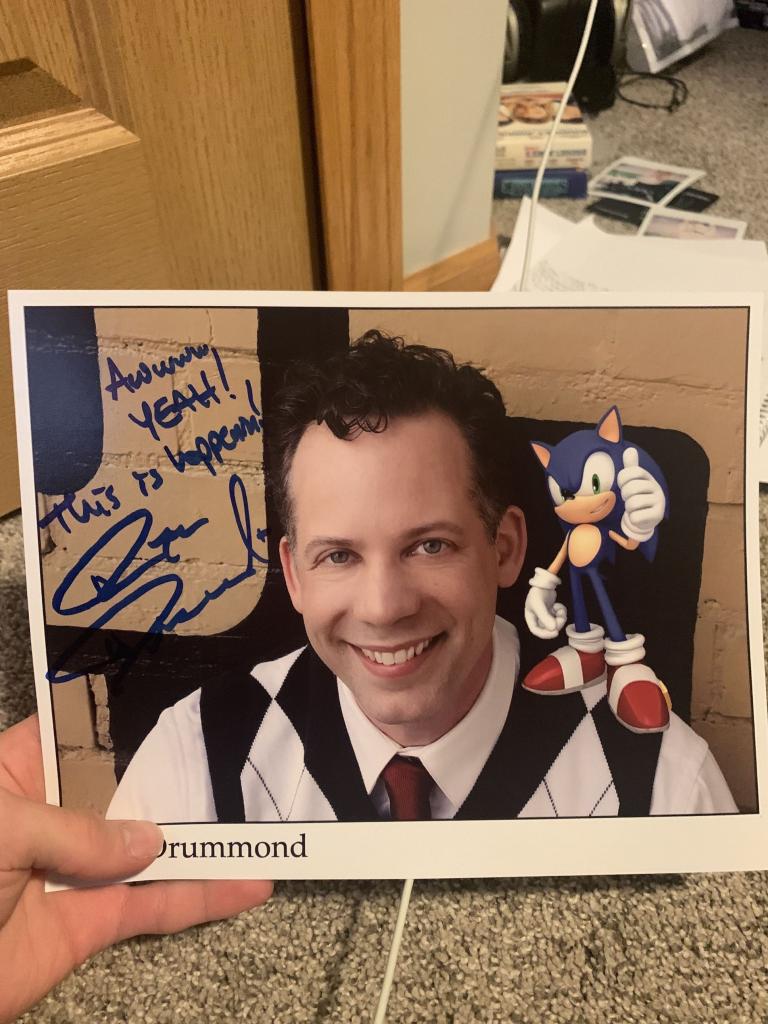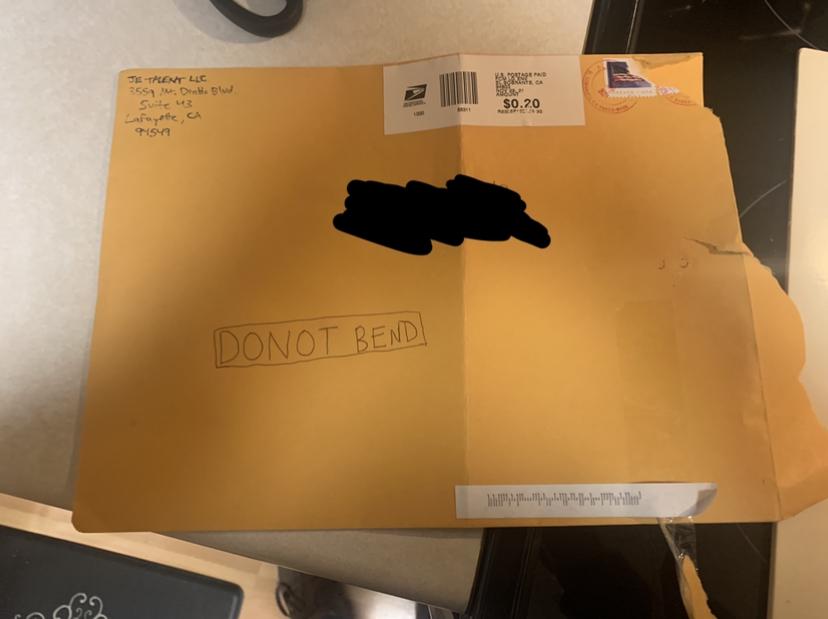 Uploaded with
surfmypictures