Sent
: 2nd June 2020
Received
: 21st September 2021
Sent a letter, 3 photos, Q&A sheet of paper and a SASE to:
Sir Ian McKellen
Independent Talent Group Ltd.
40 Whitfield Street
London
W1T 2RH
After a lengthy wait, received only one photo back, signed and personalised.
As Independent Talent only accepts fan mail up to an A4 envelope
(I sent mine in a huge A3 envelope), I never expected to get this back at all. Probably one of my best successes!!!

Photos: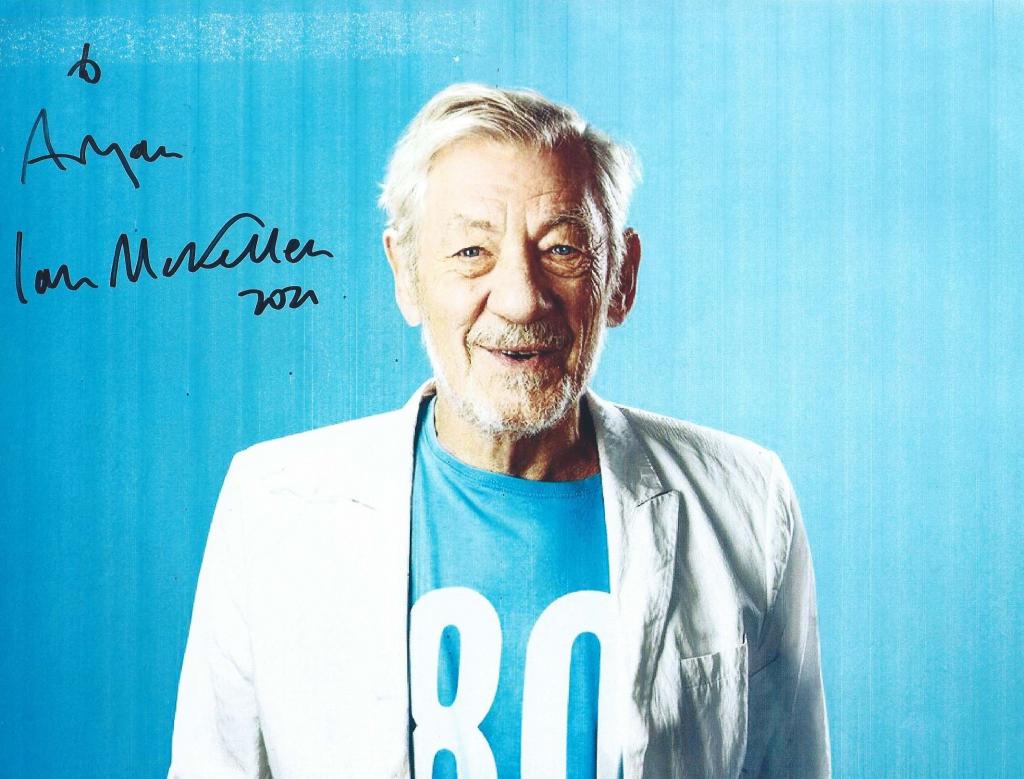 Uploaded with
surfmypictures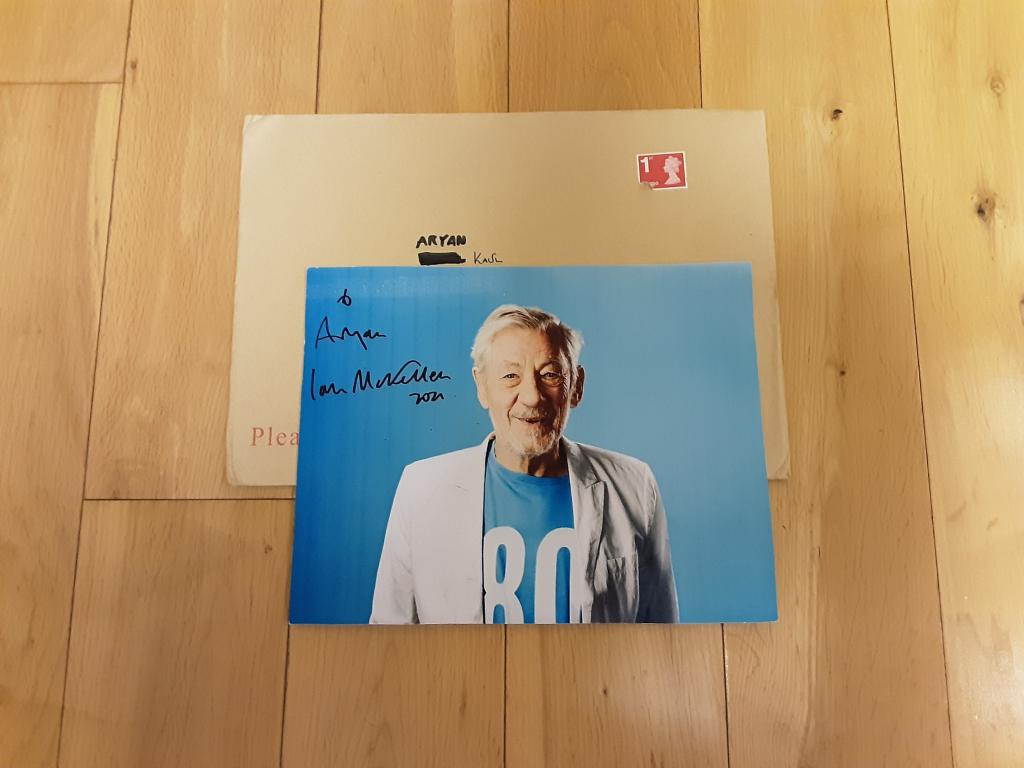 Uploaded with
surfmypictures