I heard back from another of the Umbrella Academy cast yesterday. On August 12 I sent a LOR, Photo and SASE to Dante Albidone at the following address:
Fusion Talent Agency
1203 Faith Drive
Belle River ON
N0R 1C0
Canada
and on October 22 I got back a nice letter, my Photo signed, and another publicity photo.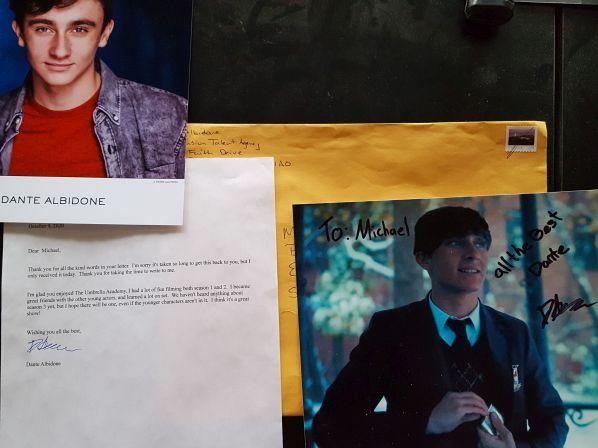 Uploaded with
surfmypictures
Seems like a nice guy

I hope I keep hearing from more UA cast .