Sent David McCallum an LOR, SASE, 8x10 photo and received photo back signed and inscribed as requested! He signed it using some sort of odd paint pen, though, which still hasn't completely dried yet. But no matter, one of my favorite successes to date! Sent it to an address that had in the past come back as RTS, so definitely was surprised today!
Sent: July 22, 2020
Received: August 7, 2020
Address used:
Mr. David K. McCallum, Jr.
40 E 62nd St
Apt 9W
New York, NY 10065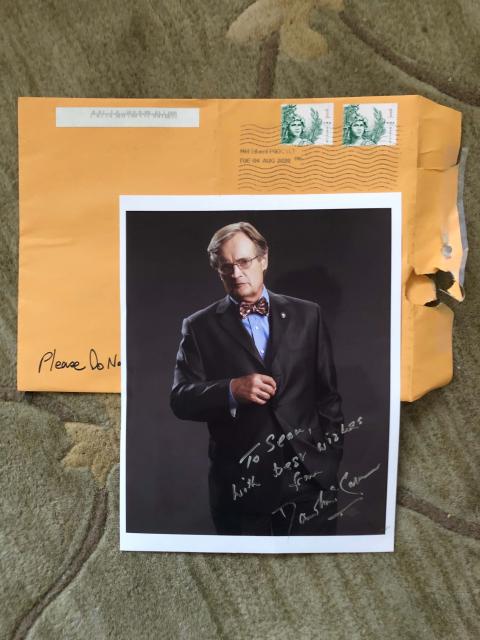 Uploaded with
surfmypictures