I got an answer from Sir Ian Holm. Sent the letter in early 2014 and received it today.
c/o Markham, Froggatt and Irwin
4 Windmill Street
London, W1T 2HZ
United Kingdom
He or someone signed the backside of my picture. I am pretty sure that this one wasn´t written by Ian. I have checked it to some others. His signature definitely looks different. Good to see on preprints.
What do you think?
Fortunately the stamps were not postmarked^^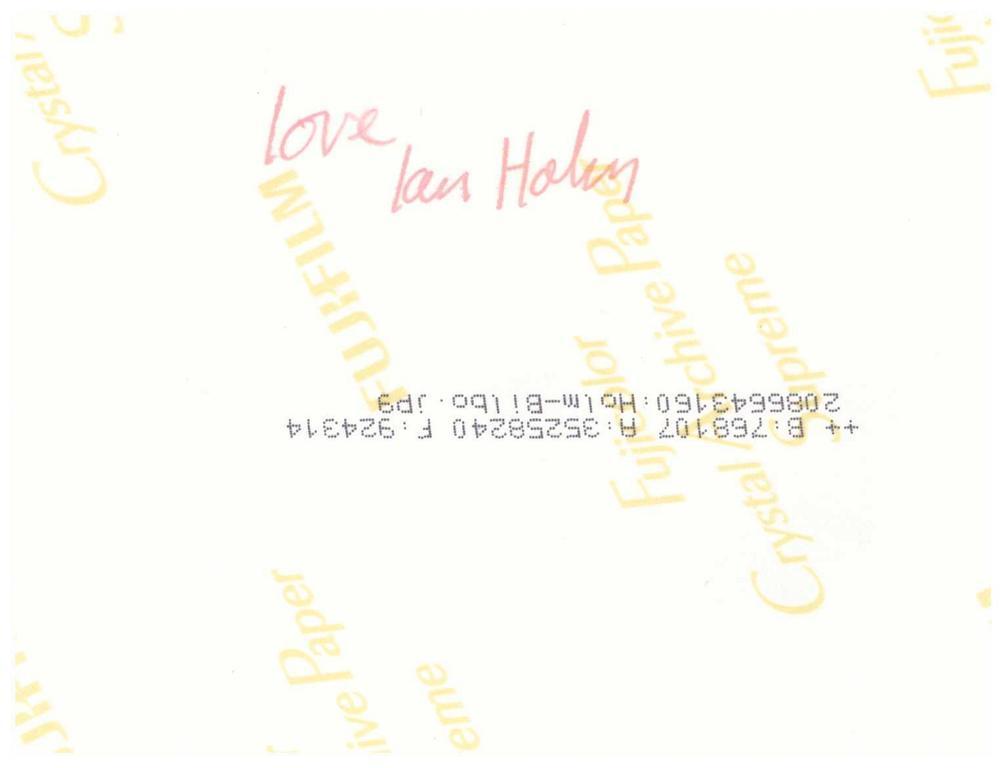 Uploaded with
surfmypictures
Envelope:
http://surfmypictures.com/image/a8d242f ... 9f6tp.html