SENT: LoR, SASE, Game Boy cartridge of "Tetris" in September 2019
RECIEVED: Autographed Game Boy cart sent in SASE on 10/21/19.
The signature got a bit faded at some point while it was being written and/or shipped, but it's still perfectly legible and doesn't make it any less cool in my view. Alexey Pajitnov has designed several games across the span of the past 3 decades, the most famous of course being Tetris, arguably one of the most iconic & widely known video games of all-time.
I appreciated the level of care he put into packaging it- he covered the cart in bubble wrap to make sure it shipped safely, which was a great touch. You'll also notice that he apparently had to pay $2.72 extra in postage, which I felt a bit bad about. I don't know if it was because he chose to pay extra for higher-class shipping or if I just didn't use enough stamps (which doesn't seem right because I used 2 stamps to send him the cart in the first place along with the LoR and the SASE), but I may try and send him the additional money just to make up for it.
This is now my 4th-ever TTM success, as well as my 3rd I've had this year and even my 2nd video game-related success following Tom Kalinske, the former CEO of Sega of America. I'm super happy about this one– probably one of my favorites I've gotten so far! I might even find a way to frame it and display it in my bedroom...

PICS: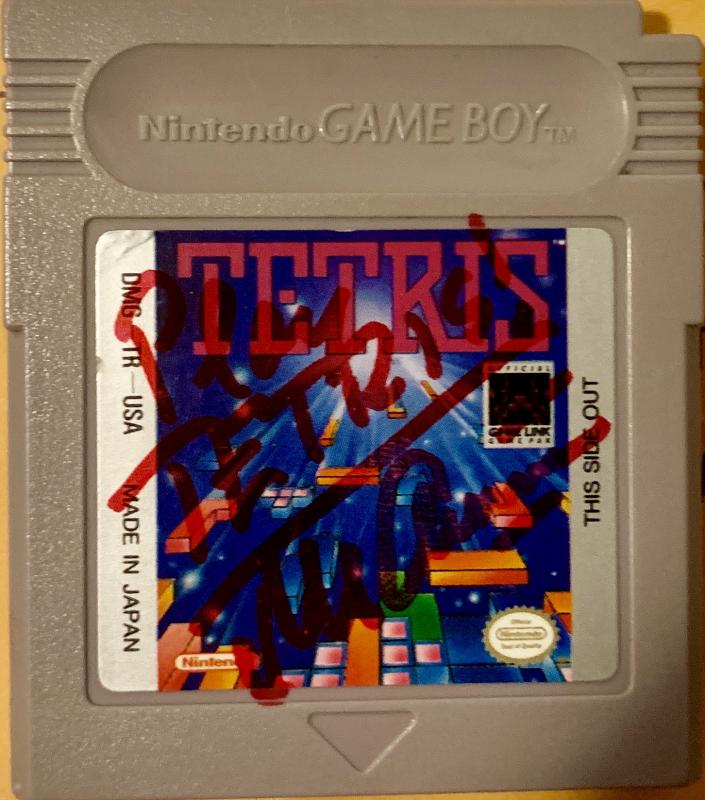 The signed Game Boy cartridge in all of its glory. It's a bit hard to make out, but he wrote "Play Tetris!" which seems to be the same message he always signs things with :]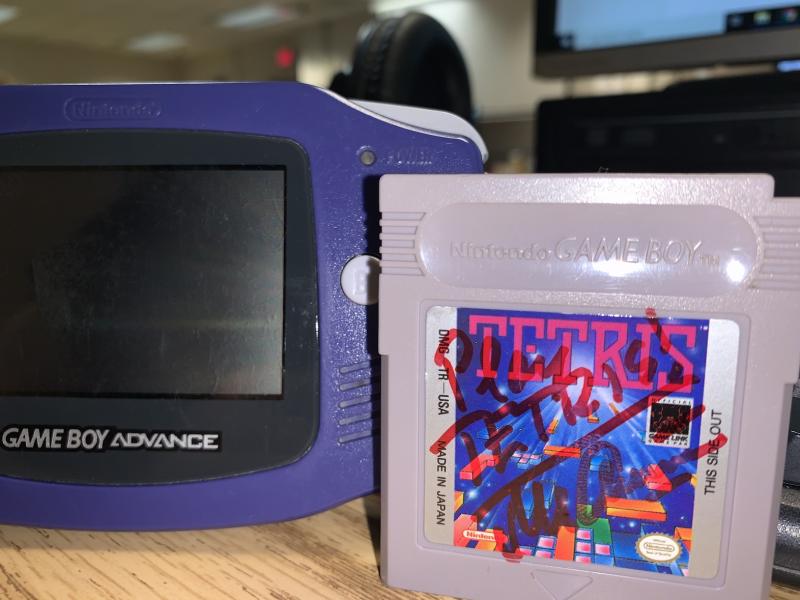 Pic of the cart next to my GBA at school. This pic is better lighted so you can sort of see how the bottom part of the sig got a bit faded somehow.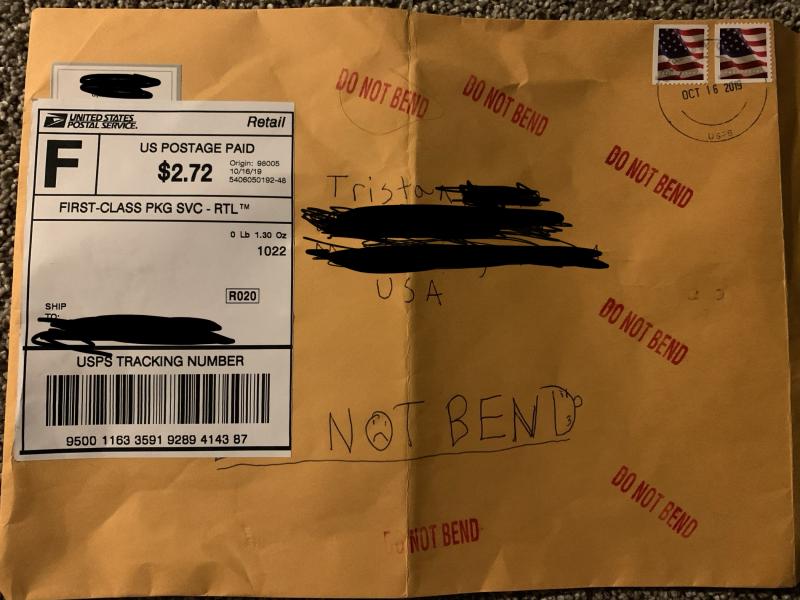 The SASE I received the cart back in. Either he or the post office added on to my artistically top-notch "Do not bend" message, though I have a feeling it was more effective as
I may even post the LoR I sent to Alexey, at least assuming that I ever thought to scan it to a .pdf before doing so.