Sent to:
Ricky Steamboat
6340 Evergreen Avenue
Seminole, FL 33772-6503
USA
Sent one 8x10, a SASE, and a postcard telling him I was a fan and would love to have an autograph. Got back my picture signed and personalized from Mr. Steamboat. Great success, FAST turnaround!
Mailed out on Monday 6/17/19,
Received back on 6/24/19.
Uploaded with
surfmypictures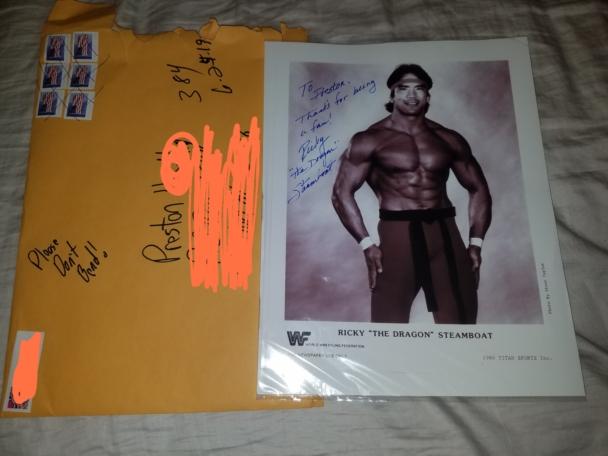 Uploaded with
surfmypictures