Moderator: admin

Sponsored link:
Try Amazon Prime 30-Day Free Trial - Watch Thousands of Movies & TV Shows Anytime

Upload your pictures here:
Surf My Pictures
|
Google Photos
|
Imgbb
|
Tumblr
|
Imgur
Autograph Collector

Posts: 82
Joined: Sat Apr 20, 2019 7:03 am
Interests:
Autographs received: 0
Collector since: 0
Location:
Contact:
Sent to "City on a Hill" address in NY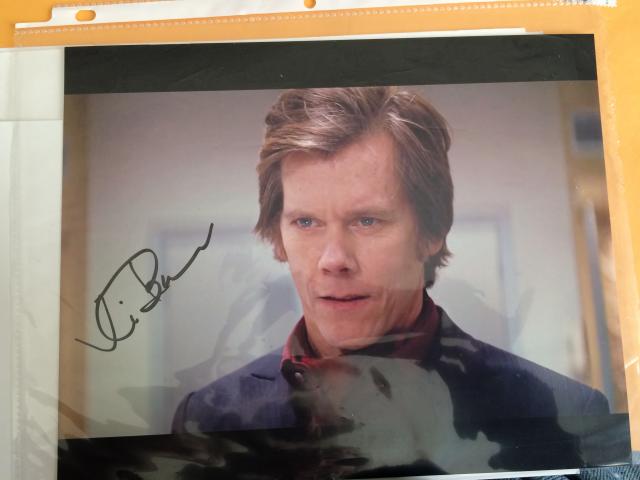 Uploaded with
surfmypictures
SUCCESSES!: Elisabeth Shue, Thomas Ian Griffith, Martin Kove, Ralph Macchio, William Zabka, Sensei Ron Thomas, Rob Garrison, Chad McQueen, Yuji Okumoto, Tamlyn Tomita, Randee Heller, Tony O'Dell, Sean Kanan, Daryl Vidal, Israel Yuarbe, Xolo Madeiunia, Mary Mouser, Tanner Buchanan, Hannah Keppel, Jacob Bertrand, Owen Morgan, Nichole Brown, Gianni Decenzo,Paul Walker Hauser, Bret Ernst, Ken Daviatian, Ed Asner, John Moschitta Jr, Cam Clarke, Townsend Coleman, Rob Paulsen, Alan Oppenheimer, Renae Jacobs, Doug Stone, Larry Kenney, Hal Rayle, Stan Lee, Jeremy Renner, Anthony Mackie, Hayley Atwell, Neal McDonough, Frank Grillo, Dave Batista, Pom Klementieff, Karen Gillen, Michael Rooker, Sean Gunn, Jeff Goldblume, Charlie Cox, John Bernthal, Patrick Stewart, Famke Jannsen, Shawn Ashmore, Kelly Hu, Doug Jones, Christopher Daniel Barnes, Ioan Gruffudd, Jim Lee, Ted Raimi, Bruce Campbell, Elijah Wood, Paul Ruebens, Peter Weller, Ron Perlman, Malcolm McDowell, Ray Wise, Sam J Jones, Eric Roberts, Tom WIlson, Sgt Slaughter, Ray Park, Earl Boen, Pat Fraley, Neil Ross, Morgan Lofting, Hank Garrett, Keone Young, Francious Chau, Larry Hama, Jason Momoa, Tom Welling, Michael Rosenbaum, WIlliam Shatner, Leonard Nimoy, Deforest Kelley, Nichelle, Nichols, George Takei, Walter Koenig, Christopher Plummer, Karl Urban, David Prowse, Jeremy Bulloch, Ian McDiarmid, Anthony Daniels, Peter Mayhew, Brian Herring, Billy Dee Williams


Still waiting for replies from:

Zoe Saldana, Peyton list, Robin Lively, Cobie Smulders, Aedin Mincks, Courtney Heggeler, Vanessa Rubio, Annalisa Cochrane, Joe Seo, Bret Ernst, Dan Adhoot, Evangeline Lily, Michael Keaton, Bokeem Woodbine, Kurtwood Smith, Michael bell, BJ Ward, Greg Berger, Don Johnson, Frank Welker, Peter Cullen, Bill Ratner, Kurt Russell, Mary McDonald lewis, Kene Holliday, Brian Cummings
---
Site Admin
Posts: 99165
Joined: Wed Mar 10, 2004 11:50 pm
Interests:
Autographs received: 0
Collector since: 0
Location:
Contact:
Hi JHunter1978

Thank you for your feedback

Would you have a scan of the envelope you received please?
If so, you are in the run for the $10 gift certificate.
Kevin Bacon
"City on a Hill - Season 1" (Until Aug 31, 2019)
Steiner Studios
15 Washington Avenue
Brooklyn, NY 11205
USA

Kevin Bacon
on Fanmail.biz |
Previous Feedback(s) Received
Fanmail

---
Users browsing this forum: admin and 18 guests