Sent LOR, SASE, and a playing card to Writer, Director and member of Monty Python Terry Gilliam. Sent out on 2/8/19 to:

Terry Gilliam
Casarotto Ramsay & Associates Limited
Waverley House
7-12 Noel Street
London
W1F 8GQ
UK

Received the card back inscribed and signed on 3/21/19. I love the little pencil he added to the end of his signature.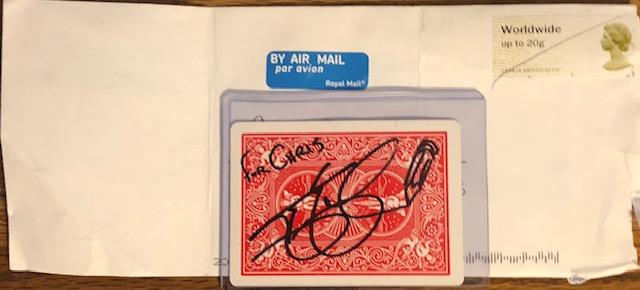 Uploaded with
surfmypictures