The latest addition to my autographed deck of playing cards is Agent "99" herself, Barbara Feldon! Sent LOR, SASE, and playing card on January 29 to:

Barbara Feldon
14 E. 74th Street
Apt 7
New York, NY 10021-2628

Received the card back signed and inscribed "99" on February 11 (13 days!).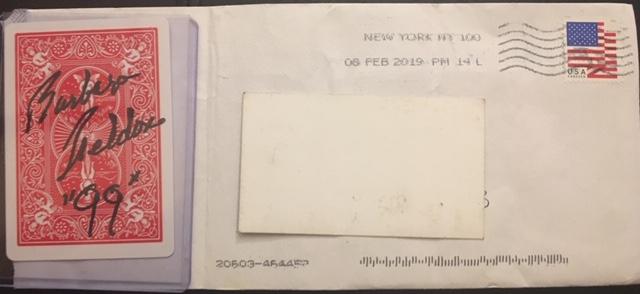 Uploaded with
surfmypictures