The next addition to my autographed deck of playing cards is the Queen of Comedy herself, Carol Burnett! Apparently, she would have preferred to sign the Ace of Hearts! On June 19 I sent LOR, SASE, and playing card to:

Mabel Cat, Inc.
9663 Santa Monica Blvd.
Suite 643
Beverly Hills, CA 90210-4303

Received the card back signed and inscribed with a heart on September 21 (94 days).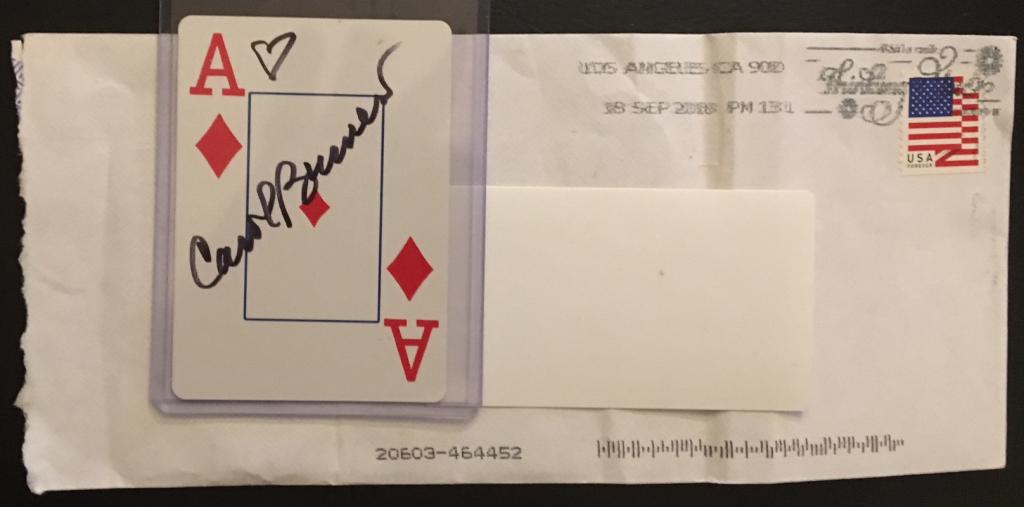 Uploaded with
surfmypictures