Sent LOR, SASE, and a playing card to the greatest (in my opinion) living comedian today, Mel Brooks! Sent the card on April 27 to:

Brooksfilms, Ltd.
9336 W. Washington Blvd.
Culver City, CA 90232

On September 17 (143 days) received the card back unsigned along with a signed 8x10 (appears to be a pre-print).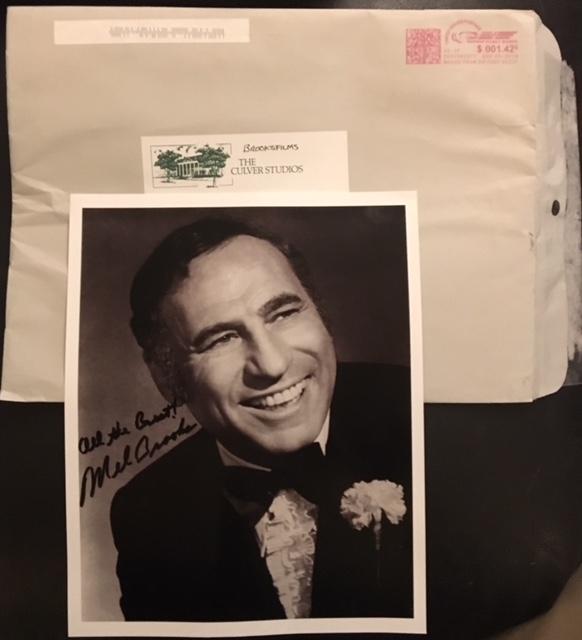 Uploaded with
surfmypictures