The autographed playing cards continue to roll in! This time it's the youngest jockey to ever win the Triple Crown, Steve Cauthen (in 1978 aboard Affirmed). Sent an LOR, SASE, and playing card on September 6 to:

Dream Fields, Inc.
15541 Porter Rd
Verona KY, 41092-9205

Received the card back signed on September 17.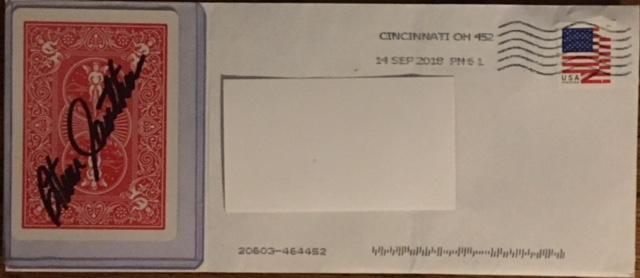 Uploaded with
surfmypictures