Sent LOR, SASE, and playing card on 6/11 to the delightful Kristin Chenoweth at:
Micone Entertainment Group Inc.
1804 Farley Road
Whitehouse Station, NJ 08889
On 7/16 I received the card signed on the back! I guess I should have explicitly said I wanted the face signed!

But that's okay! That's what makes her special!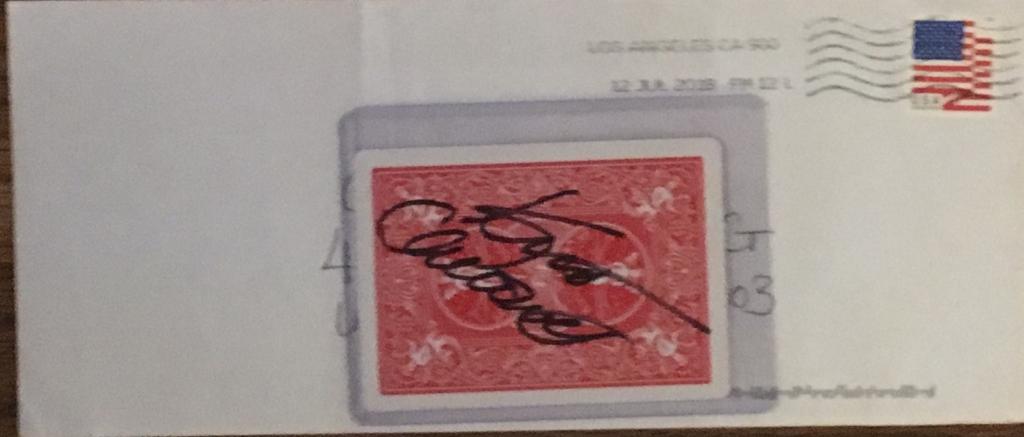 Uploaded with
surfmypictures