I sent a letter to Brad Bird around April 1, 2018. I asked for any advice he has for people wanting to get to where he is.
I received my reply on June 18, 2018.
I didn't get a personal reply, which I figured would happen. I did get an autographed print from Incredibles 2 (I said I was excited for it to be released, I'm not sure if it's a print or if he just signed a bunch of them) and a little card explaining how they can't answer all questions sent to them.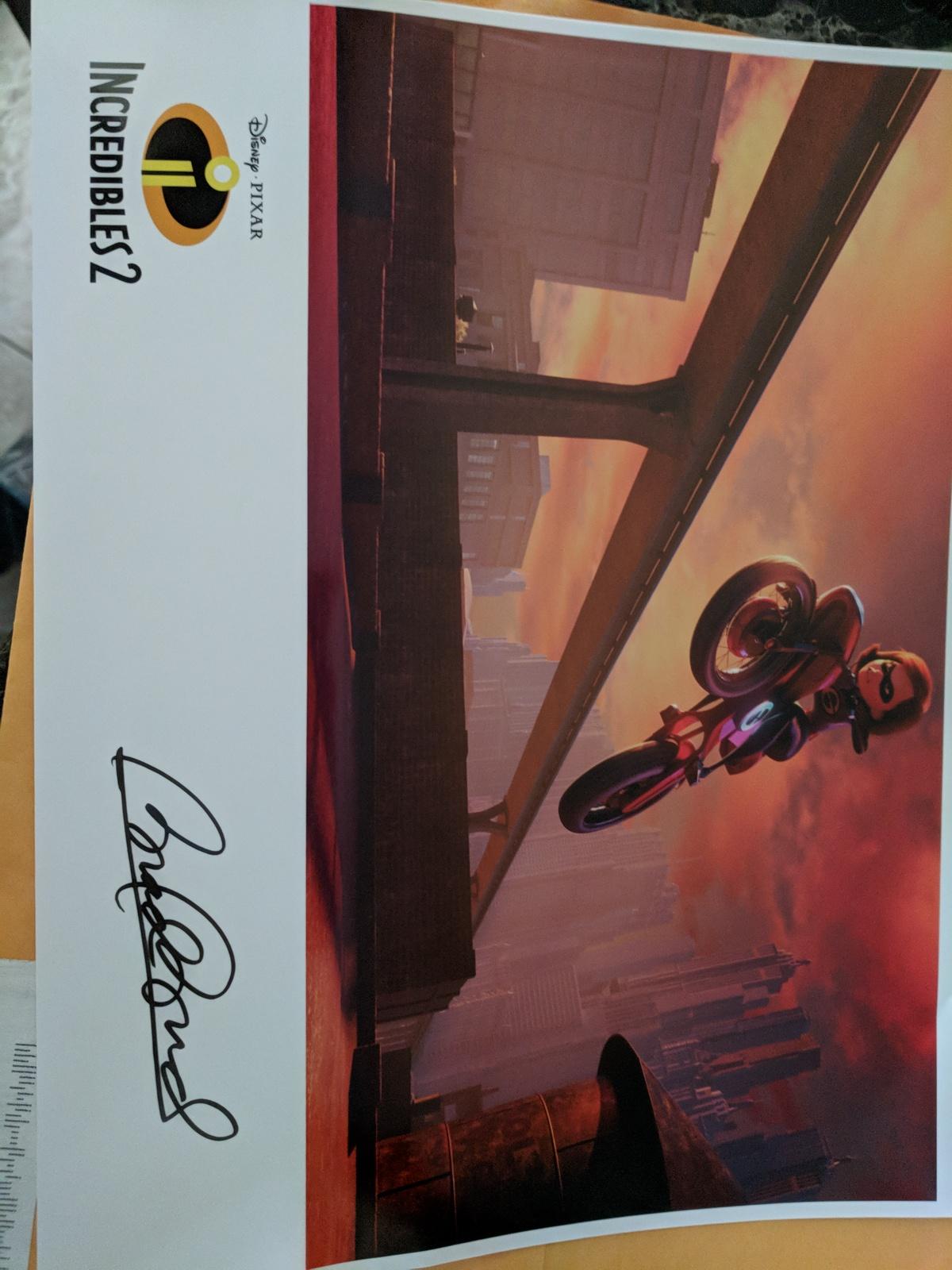 Uploaded with
surfmypictures
I was a bit disappointed but still understanding that I didn't get a personal letter back.
The address I sent it to was:
Brad Bird
Pixar Animation Studios
1200 Park Avenue, Emeryville, Ca 94608