Sent LOR, SASE, and a playing card to Former Supreme Court Justice Sandra Day O'Connor at:
The College of William and Mary
P.O. Box 8795
Williamsburg, VA, 23187-8795
Sent on 4/27, on 5/26 received a very nice note saying that she is no longer signing. It also said that a "signed Chambers card" was enclosed, but there was nothing else in the envelope.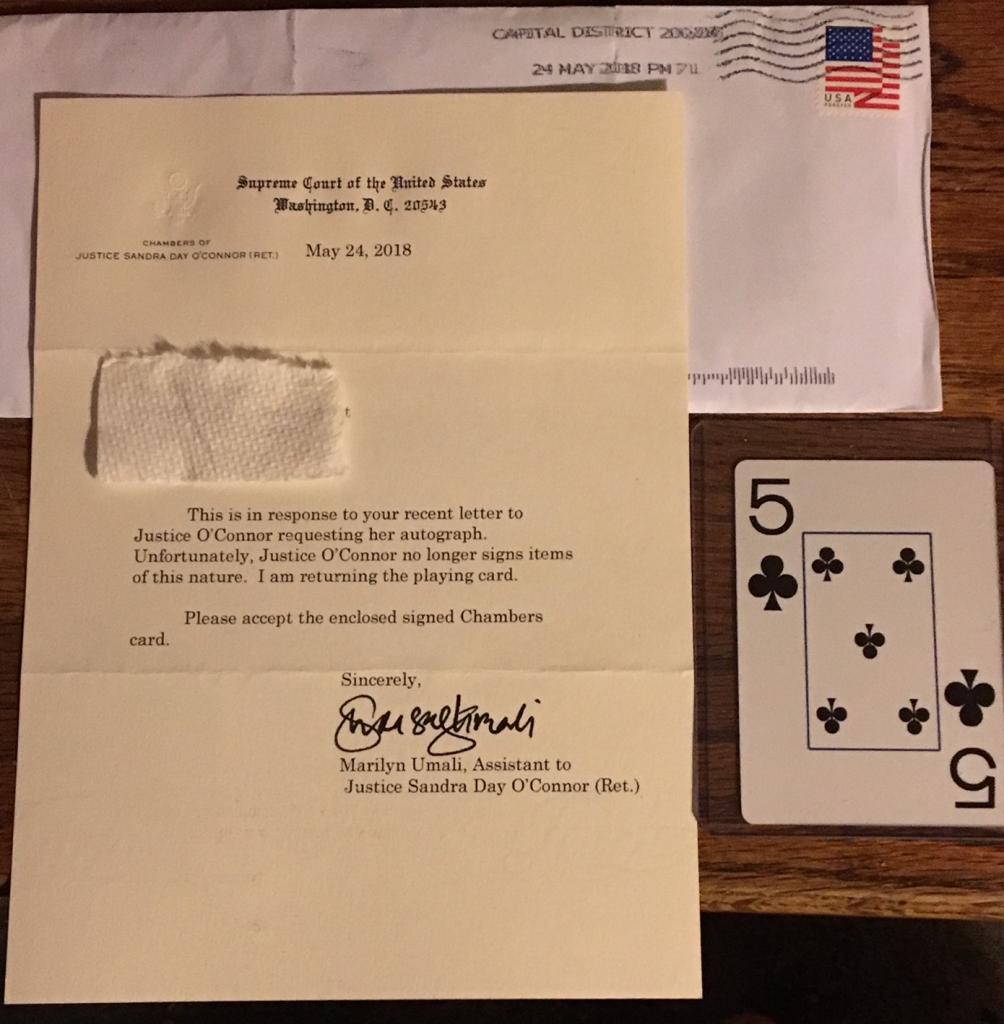 Uploaded with
surfmypictures