This was a bit of a longshot, so I'm not surprised it got returned. I got the address from the website for his company.
On 5/1, I sent a LOR, SASE, and a playing card to:
Christian Siriano
Christian Siriano Holdings LLC
West 35th Street
New York, NY 10001
The envelope was returned on 5/19.
~Antic5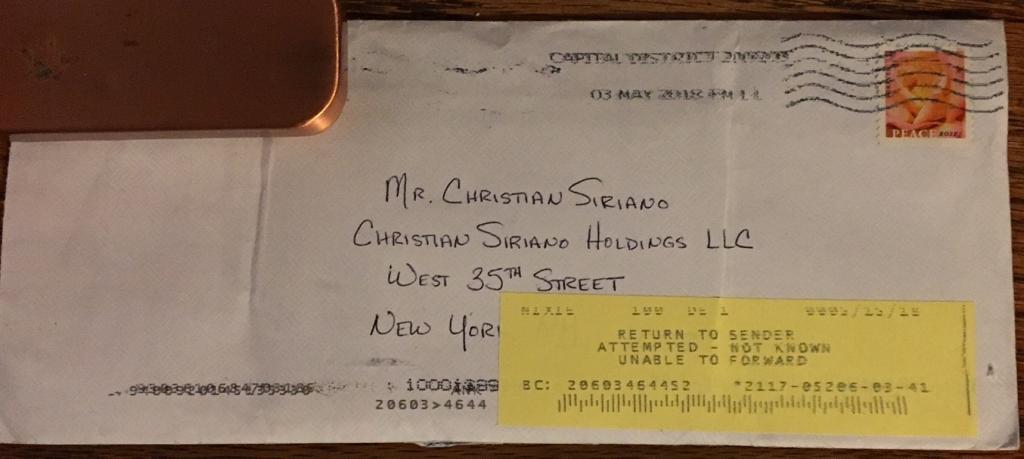 Uploaded with
surfmypictures