Date sent on: January 29th, 2018
Date received RTS on: February 8th, 2018
Address used:
Connie Nielsen
Lasher Group
130 W 42nd St #614
New York, NY 10036
USA
I know that this not working is likely the reason it's not in the database, but no one posted a success with the address in the database, and no one posted an RTS from this one, so I'm showing others that that if they find this address, they'll see it doesn't work so they won't get an RTS as well. I might be trying the address in the database, but though the address is a different location than this one, it's still the same company, so I don't know if it'd work.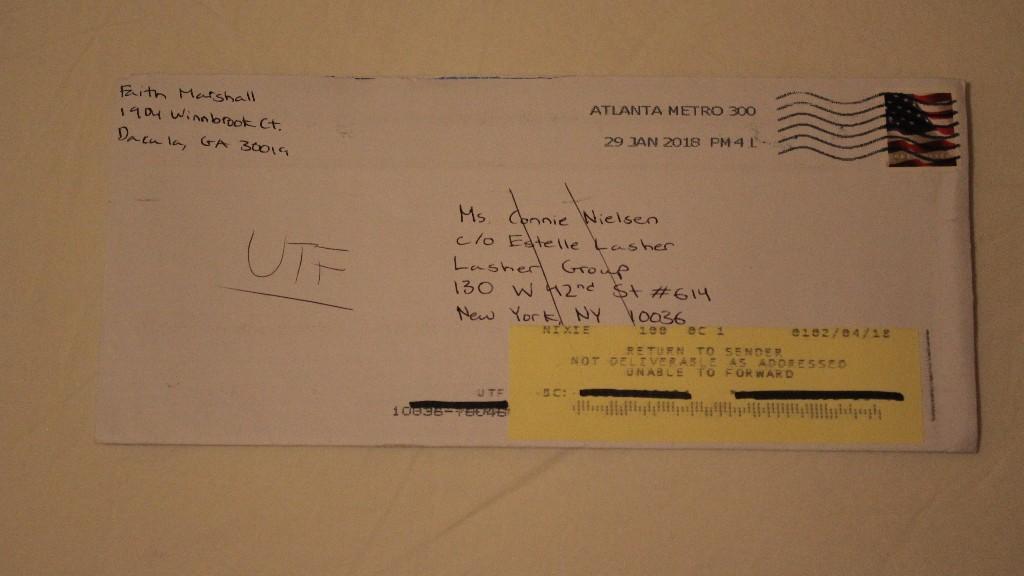 Uploaded with
surfmypictures

_________________
I love hearing others' opinions! However, before you start commenting, please read this carefully:

I welcome opinions but will not obey orders and suggestions.

So, please don't say, "Toss that in the trash," or, "Frame the autograph right away," etc. I understand that you're sharing what you'd do, but you can't make me do what you order--what I received in the mail is mine, not yours.