Sent: LoR, photo to be signed, SASE on December 15th, 2017
Received: RTS on January 9th, 2018
Address used:
Spencer Fox
c/o Maggie Schuster
J Mitchell Management
440 Park Ave S
New York, NY 10016
USA
Yes, I will be trying the address in the database. Yes, I know that this not working is likely the reason it's not in the database, but no one posted a success with the address in the database, and no one posted an RTS from this one, so I'm showing others that that if they find this address, they'll see it doesn't work so they won't get an RTS as well.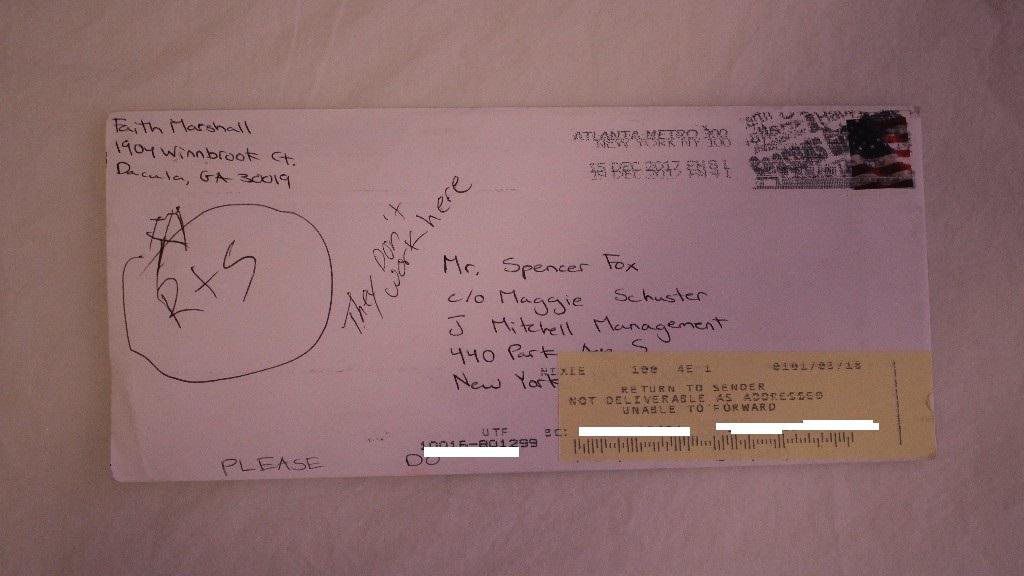 Uploaded with
surfmypictures

_________________
I love hearing others' opinions! However, before you start commenting, please read this carefully:

I welcome opinions but will not obey orders and suggestions.

So, please don't say, "Toss that in the trash," or, "Frame the autograph right away," etc. I understand that you're sharing what you'd do, but you can't make me do what you order--what I received in the mail is mine, not yours.