Sent: LoR, photo to be signed, SASE on December 23rd, 2017
Received: Note on postcard on January 8th, 2018
Address (in database) used:
Jimmy Hawkins
Donna Reed Foundation
1305 Broadway
Denison, IA 51442
USA
Apparently, the note says that I can learn more online by contacting, but I'd rather not do that, so it's over for me. (I know some others are willing to contact, so good luck!)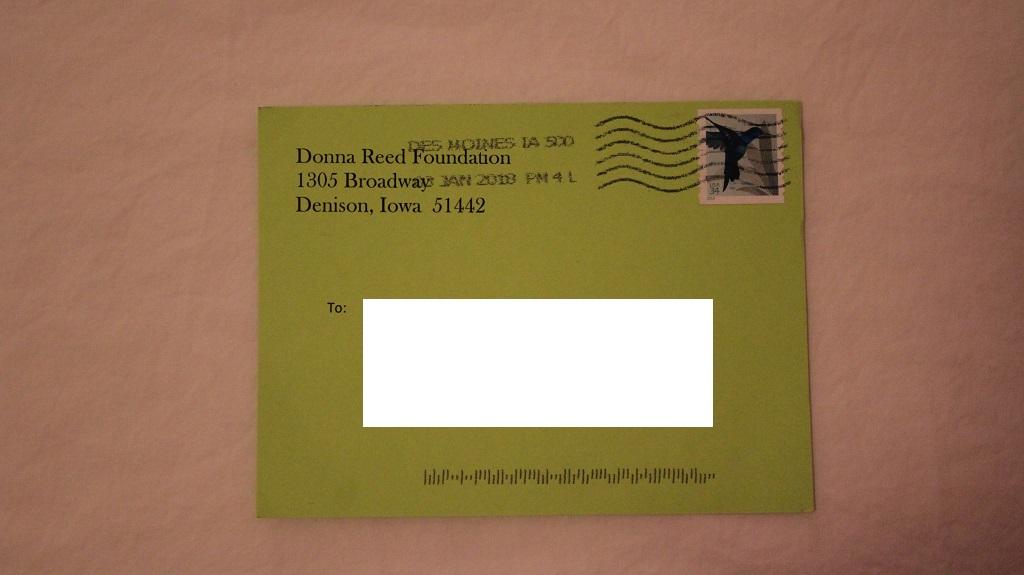 Uploaded with
surfmypictures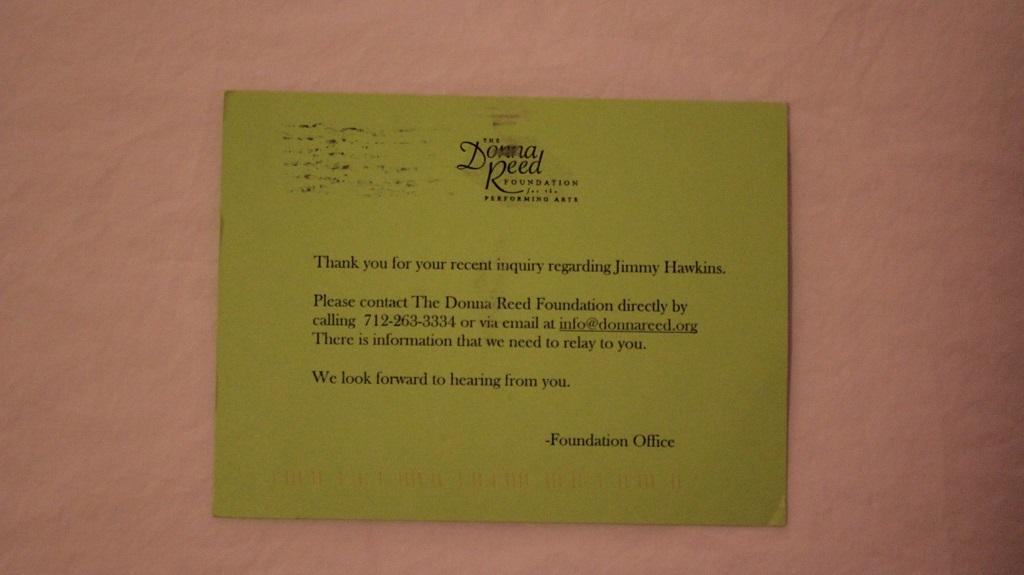 Uploaded with
surfmypictures

_________________
I love hearing others' opinions! However, before you start commenting, please read this carefully:

I welcome opinions but will not obey orders and suggestions.

So, please don't say, "Toss that in the trash," or, "Frame the autograph right away," etc. I understand that you're sharing what you'd do, but you can't make me do what you order--what I received in the mail is mine, not yours.