Sent: LoR, two pictures to be signed, SASE on August 16th, 2017
Received: Both pictures signed on October 10th, 2017!
Address used:
Niketa Calame
P.O Box 11652
Carson, CA 90749
USA
Please make sure to put this address in the database,
admin
, if it isn't already!
She was not on (or near) my most wanted list, but I am still really glad about this success! Three addresses of hers have not worked, so I'm glad this one finally did.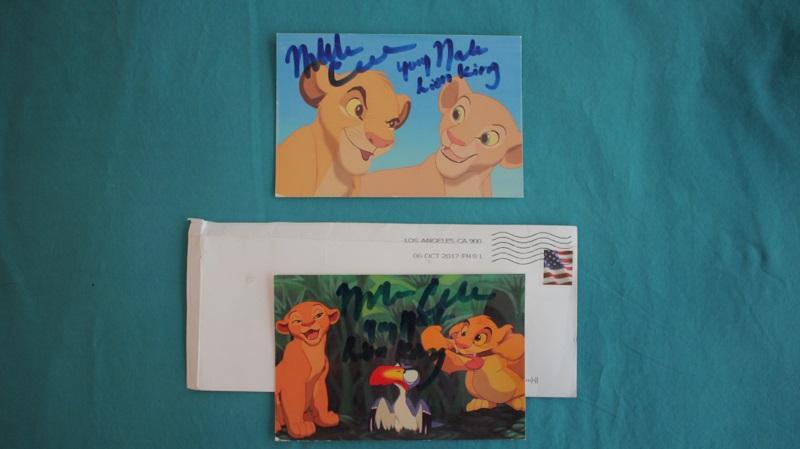 Uploaded with
surfmypictures