Moderator: admin

Sponsored link:
Try Amazon Prime 30-Day Free Trial - Watch Thousands of Movies & TV Shows Anytime

Upload your pictures here:
Surf My Pictures
|
Google Photos
|
Imgbb
|
Tumblr
|
Imgur
$10 gift certificate winner

Posts: 895
Joined: Fri May 22, 2009 8:25 am
Interests: Sports, comics/manga, animation, country music, TV shows/movies, video games
Autographs received: 0
Collector since: 2007
Location: Boston, Massachuetts
Contact:
Sent: 8/12/2017 2 photos
Received: 9/22/2017 1 back signed
26164 Indigo Dr. Park Rapids, MN 56470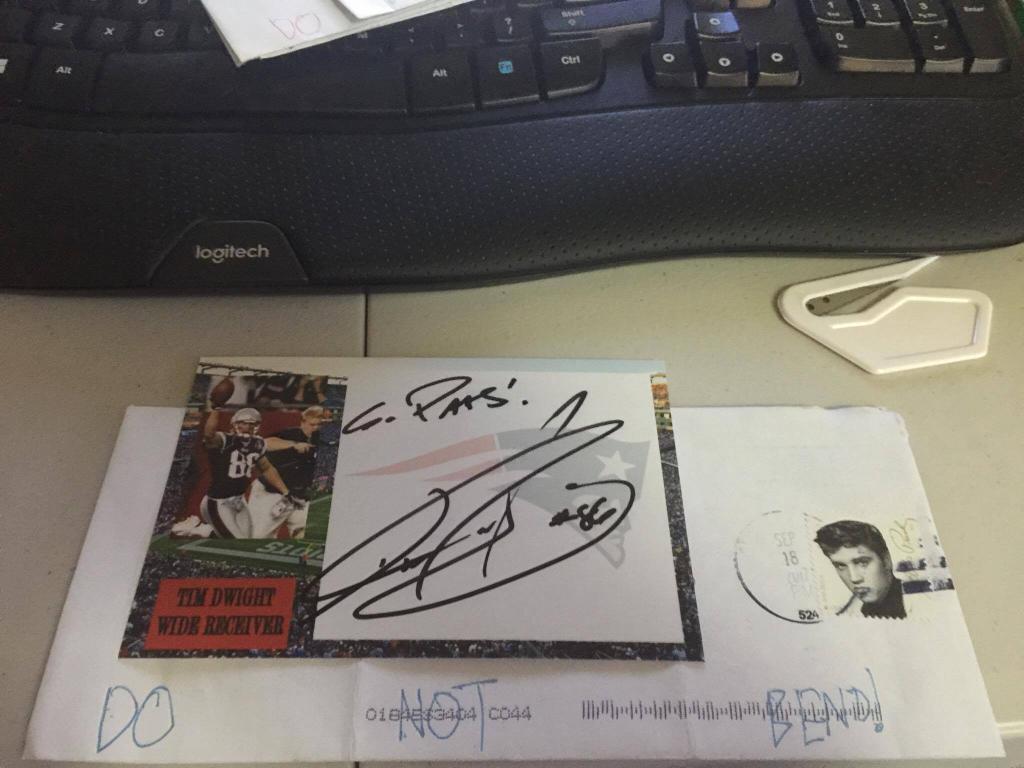 EVERY REQUEST INCLUDES A SASE, INDEX CARD FOR "SLIGHT" PROTECTION AND LOR!!
NONE OF MY AUTOGRAPHS ARE FOR SALE!!! THEY ARE FOR MY PERSONAL COLLECTION ONLY!!!
Autograph collecting is a hobby of mine. It is not meant to be anything for profit nor beyond my enjoyment. I only send out to people I have deep respect for in their profession/field. I send out to the following but not limited to: professional/college athletes/coaches, actors/actresses from TV shows, artists/authors, voice actors/actresses, and any other random celebrity I love/respect. I try to respect everyone's privacy the best I can.
Feel free to private message me about anything. I'm always willing to help if I can. Just do not demand addresses/advice. Be chill about it and I'll definitely be of some help! Aggression and entitlement gets nothing.

Best advice I can give everyone about autograph collecting through the mail are the 3 P's:

BE POLITE!!!
BE POSITIVE!!!
BE PATIENT!!!
---
Site Admin
Posts: 99179
Joined: Wed Mar 10, 2004 11:50 pm
Interests:
Autographs received: 0
Collector since: 0
Location:
Contact:
Hi again CWill97

Thank you for your feedback

Great Success

You have been added to the list for the $10 gift certificate.

Tim Dwight
on Fanmail.biz
Fanmail

---
Users browsing this forum: Google Adsense [Bot] and 16 guests