I haven't been posting much so I decided to catch up on posting now!
I sent a letter, and book to Mr Dick Van Dyke back in February or March, 2017 (maybe) and received it signed on August 21, 2017. The package came opened and I'm pretty sure the signature is secretarial.
Address Used:
23215 Mariposa DeOro St.
Malibu, CA 90265
USA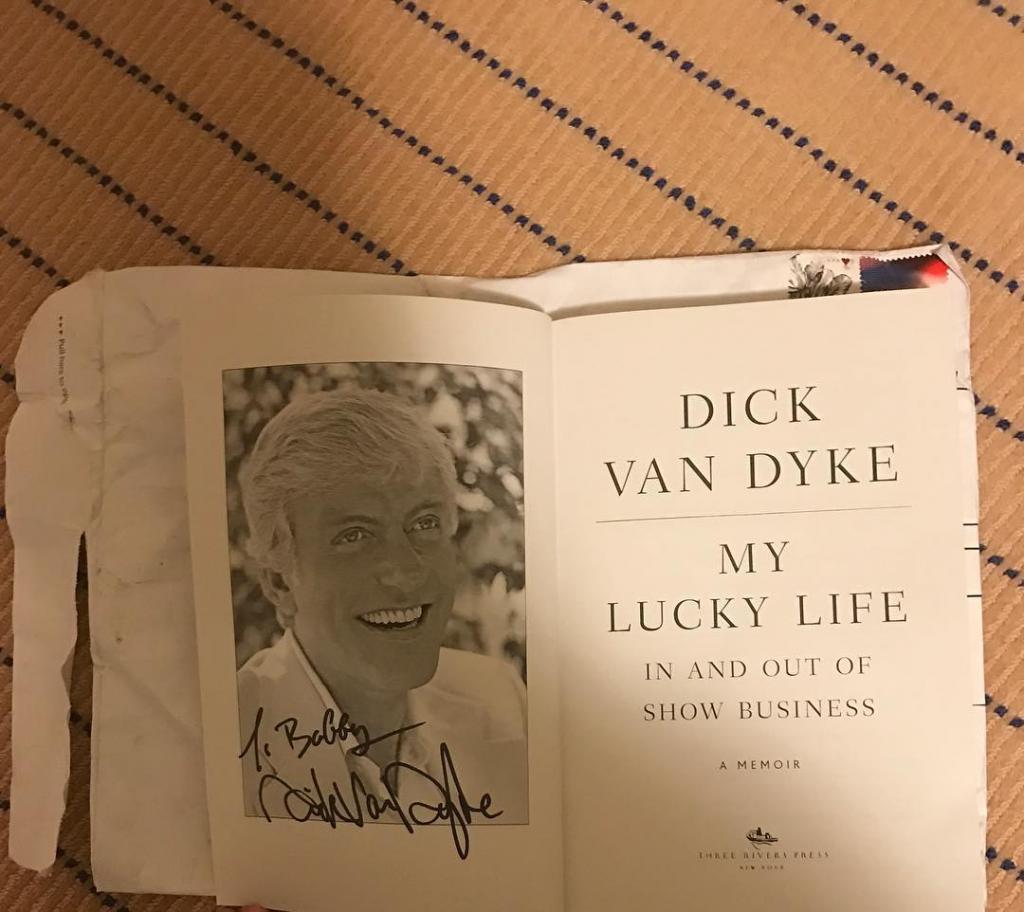 _________________
Follow my autographs instagram
http://www.instagram.com/bobbysautographs1

I DON'T TRADE PRIVATE ADDRESSES EMAILS!!!


I AM NO LONGER USING THIS ACCOUNT DUE TO TROLLS AND COWARDS LIKE dancinggirl2. I'M NOW ON google


Most Wanted (authentic): The Beatles, Adam Sandler, Courteney Cox, Jennifer Aniston, Matthew Perry, Lisa Kudrow, Matt LeBlanc, David Schwimmer, Mick Jagger, Keith Richards, Will Smith, Pete Townshend

Favorites: Elton John (Personalized), Tom Petty (Personalized), Jon Bon Jovi (Personalized), Boy George (Authentic), Ed Sheeran (Authentic), Brian May (Authentic), Jimmy Kimmel (Personalized), Bill Nye (Personalized), James Patterson (Authentic), Charlie Watts and Bill Wyman (Personalized), Rod Stewart (Authentic), Dolly Parton (Personalized), Roger Daltrey (Authentic), Daniel Radcliffe (Personalized), Eric Clapton (Personalized), Wayne Gretzky (Authentic), Kevin James (Personalized)