On 5-2-17, I sent a LoR, SASE, and 8x10 pic of our favorite double agent to:
Brett Dalton
Brookside Artist Management
250 West 57th Street
Suite 1820
New York, NY 10107
And on 6-18-17 I got a signed reply and personalized card to answer a few questions I asked him.
Oddly, the SASE envelope I sent wasn't used; he used his own envelope and stamps.
What a cool guy! He really likes his fans.
If you haven't seen the show, you should. He does a great job as an unstoppable killing machine.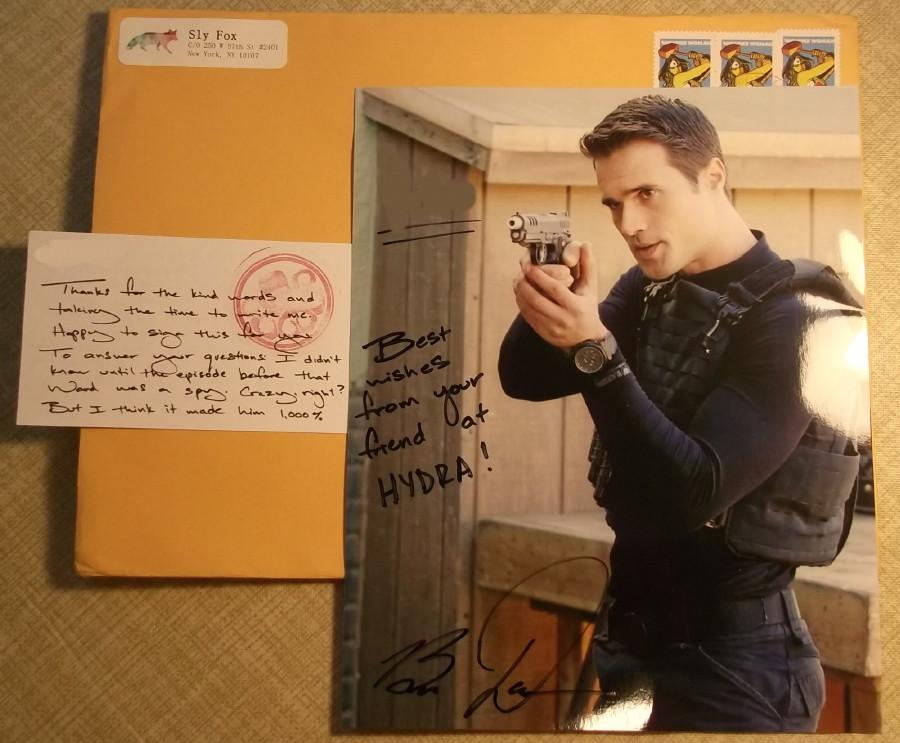 Uploaded with
surfmypictures