Sent
: 8th April 2021
Received
: 24th November 2021
Sent a letter, photo, Q&A piece of paper, gift, and SASE to:
Sir Ian McKellen
"Hamlet"
Theatre Royal
32 Thames Street
Windsor
SL4 1PS
Did not receive the Q&A piece of paper, but my photo, signed and personalised (it was slightly scratched - he must have pressed the pen down too hard!!).
This address is no longer valid.
Sir Ian's "Hamlet" shows ended ages ago - this was a nice return!
Photos: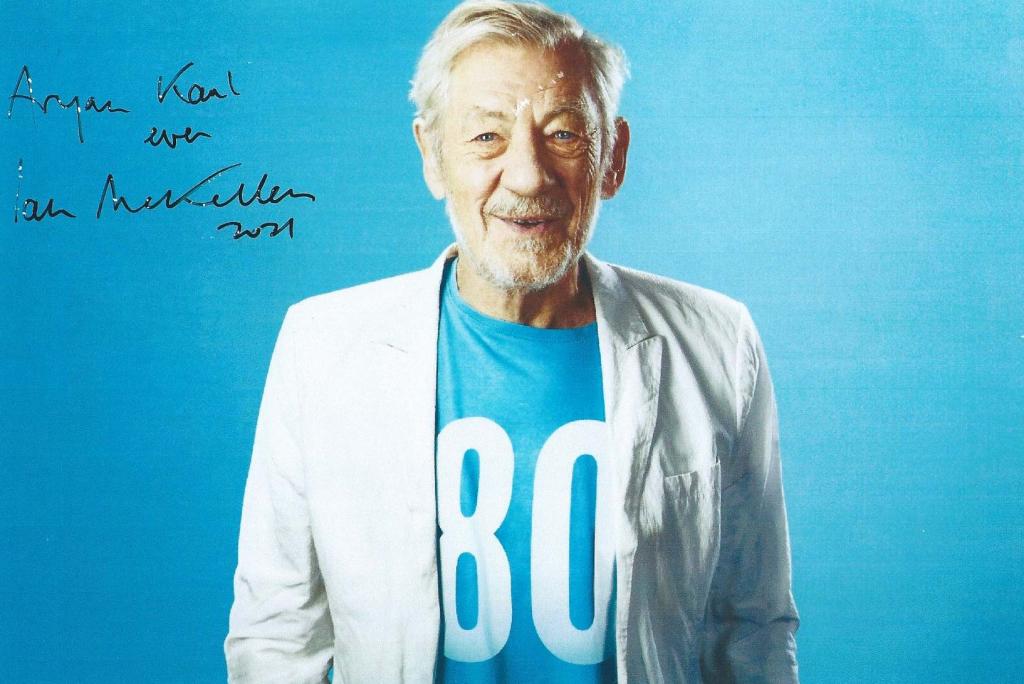 Uploaded with
surfmypictures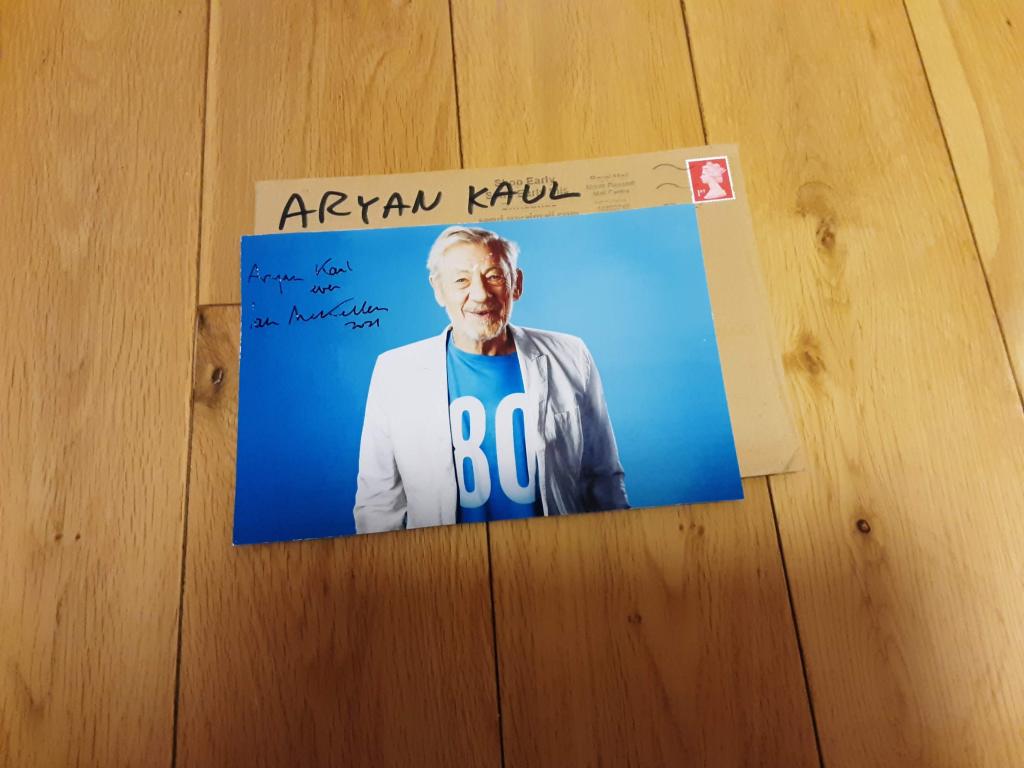 Uploaded with
surfmypictures