Tara VanDerveer Success!!
Posted: Mon Jun 30, 2014 8:52 pm
On May 2, 2014, I sent an email to the assistant to Stanford University women's head basketball coach Tara VanDerveer. On June 30, 2014, I received a fan pack from the university as well as a signed business card from Coach VanDerveer.
Return Address:
Stanford Women's Basketball
641 Campus Drive
Stanford, Connecticut 94024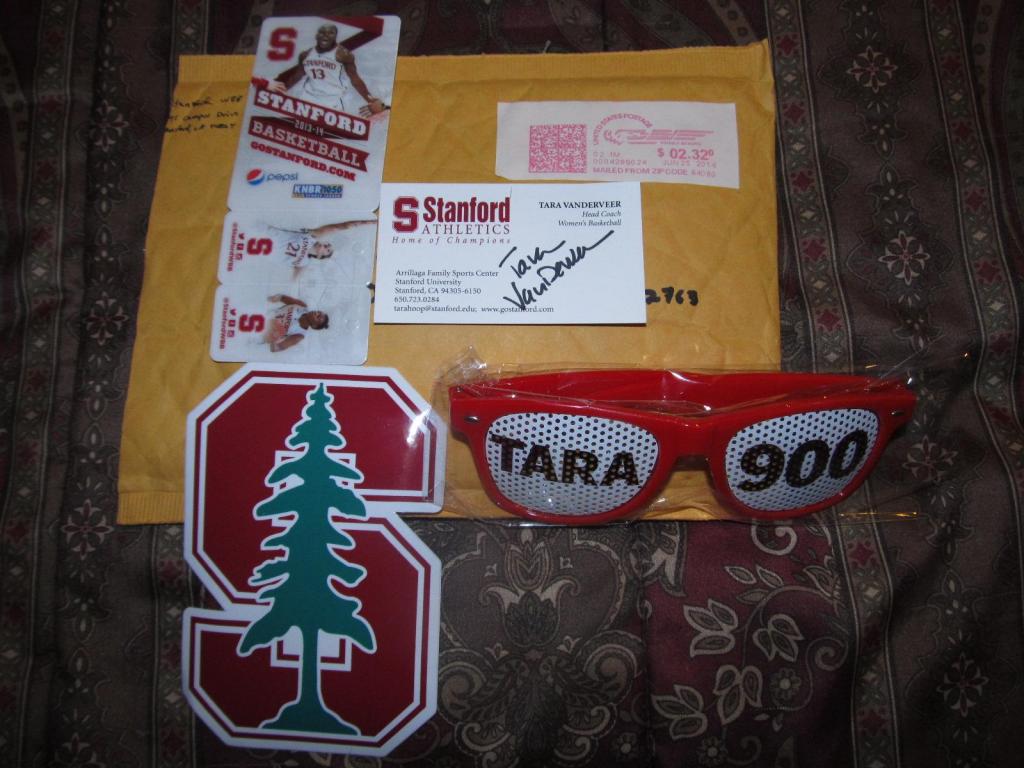 Uploaded with
surfmypictures