Options
View topic - Laura Vandervoort Success Smallville
---
---
---
Laura Vandervoort Success Smallville
by
DarbyD53
» Tue Mar 06, 2012 10:01 pm
I sent a letter, SASE, and 9x12 about 14-15 months ago to her California address. I know she replies quicker from Canada one but took my chances and got it back about 3 weeks ago I believe. Maybe longer than that
Address Used:
Laura Vandervoort
Levine Okwu Talent
6363 Wilshire Blvd.
Suite 300
Los Angeles, CA 90048
USA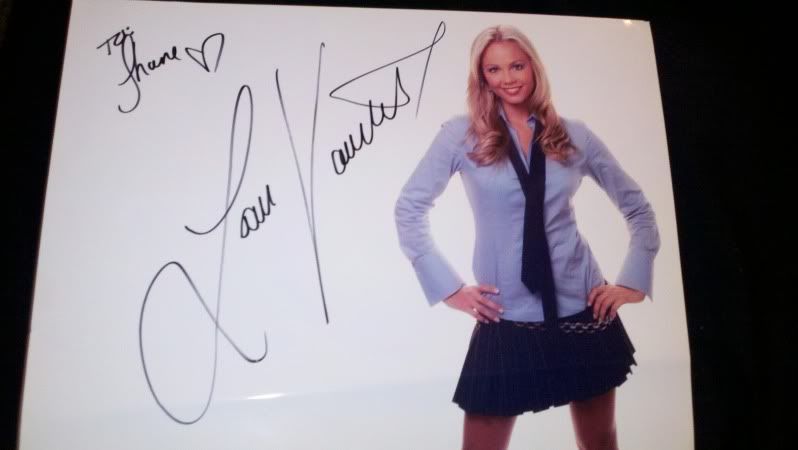 Thought I had a picture of the envelope sent to my photobucket account. Will try to update it once I get home to add envelope picture. thanks
---
Re: Laura Vandervoort Success Smallville
by
admin
» Wed Mar 07, 2012 8:32 am
Hi DarbyD53

Thank you for your feedback

Would you have a scan of the envelope you received please?
If so, you are in the run for the $10 gift certificate.

Laura Vandervoort
on Fanmail.biz |
Previous Feedback(s) Received
Fanmail

---
Re: Laura Vandervoort Success Smallville
by
Mj0r
» Wed Mar 07, 2012 10:35 am
Congrats

I mean, it's awesome to hear that she use that address too

---
Re: Laura Vandervoort Success Smallville
by
pj313
» Wed Mar 07, 2012 4:03 pm
Great Success

Good to see this address works too