Joined: Sat Mar 03, 2018 6:49 am
Posts: 42
Location: Dublin, Ireland
Autographs received: 11
Collector since: 2018
Happy to get an autograph by Irish talk show host of the "Late Late Show" Mr. Ryan Tubridy. I sent a letter and 2 8x10 photos and received both back personalized with a message on both. This is by far the quickest TTM I have received although it was sent from Dublin to Dublin.
Address Used:
Ryan Tubridy
RTÉ
Donnybrook
Dublin 4
Ireland
Letter sent: 11th May 2018
Letter Received: 15th May 2018
Total Time: 4 days!!
Picture of the returned envelope: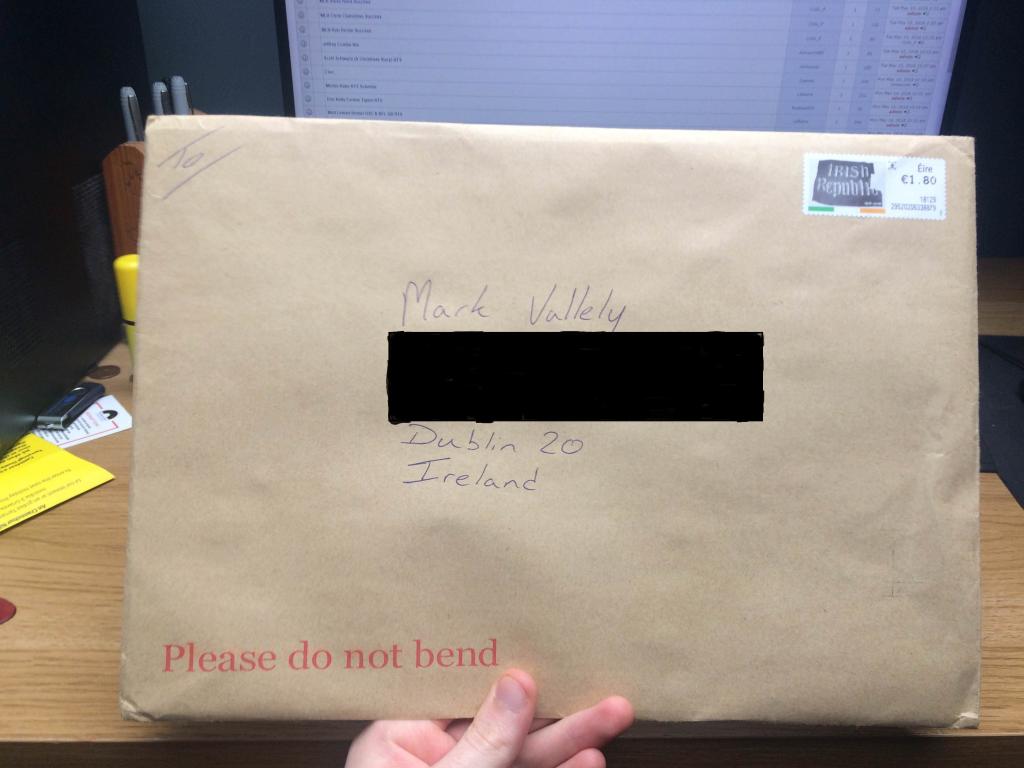 Picture of the signatures: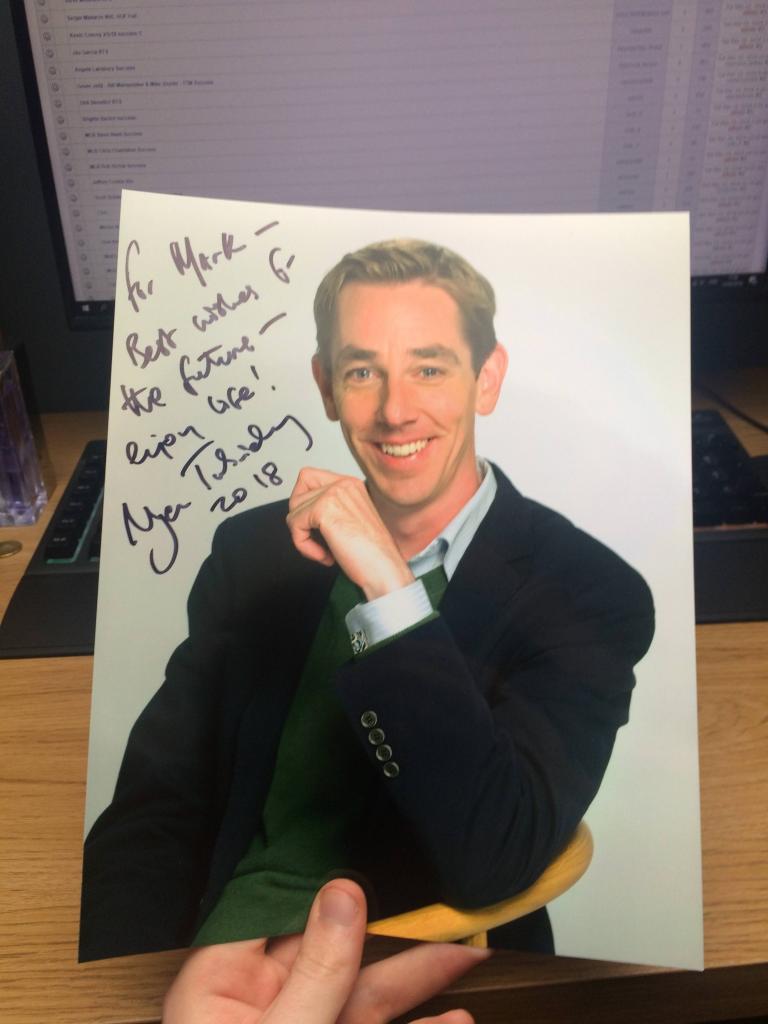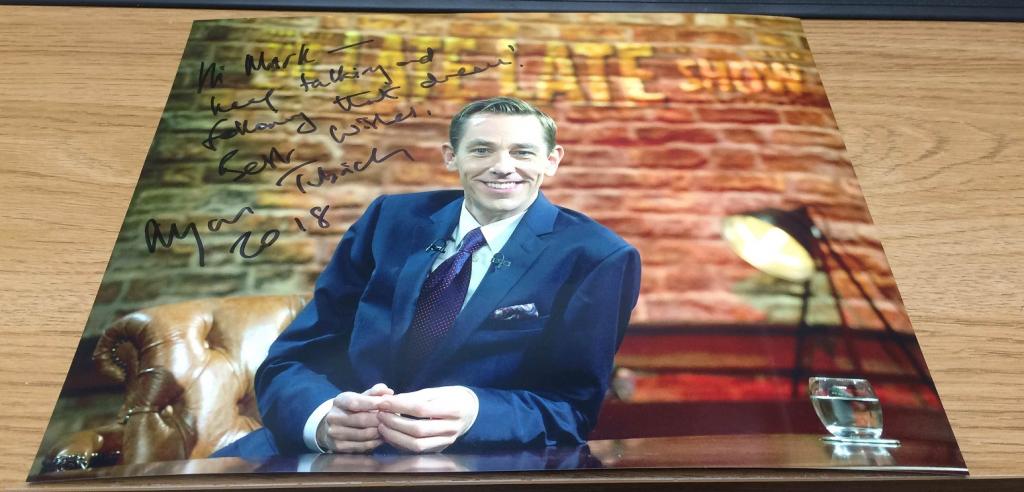 _________________


2018 Success's:

Judi Dench,Johnny Marr, Martin Freeman, Simon Pegg,Conan O Brien x2, Car Seat Headrest, Leo Varadkar (Irish Prime Minister), Gay Byrne, Matt Damon, Greg Davies, Graham Norton, Ryan Tubridy, Paul Weller, Franz Ferdinand, Wild Beasts,Tom Hanks, Justin Trudeau, Bruce Dern, Aaron Eckhart, Seth MacFarlane,Sam Elliott, Nick Frost, Lochlyn Munro, Jeff Goldblum, Demián Bichir,Ed Asner, Alex Jones, Tim Allen, Jimmy Carter, Phillip Schofield & Holly Willoughby, Patricia Franklin, Aslan (The Band), David Attenborough, Whoopi Goldberg, Bryan Ferry, Sean Bean, Clint Hill, Martin Sheen, The Vaccines (The Band), Steven Ogg, Hugh Bonneville, Ricky Gervais