Happy to get an autograph by Irish talk show host of the "Late Late Show" Mr. Ryan Tubridy. I sent a letter and 2 8x10 photos and received both back personalized with a message on both. This is by far the quickest TTM I have received although it was sent from Dublin to Dublin.
Address Used:
Ryan Tubridy
RTÉ
Donnybrook
Dublin 4
Ireland
Letter sent: 11th May 2018
Letter Received: 15th May 2018
Total Time: 4 days!!
Picture of the returned envelope: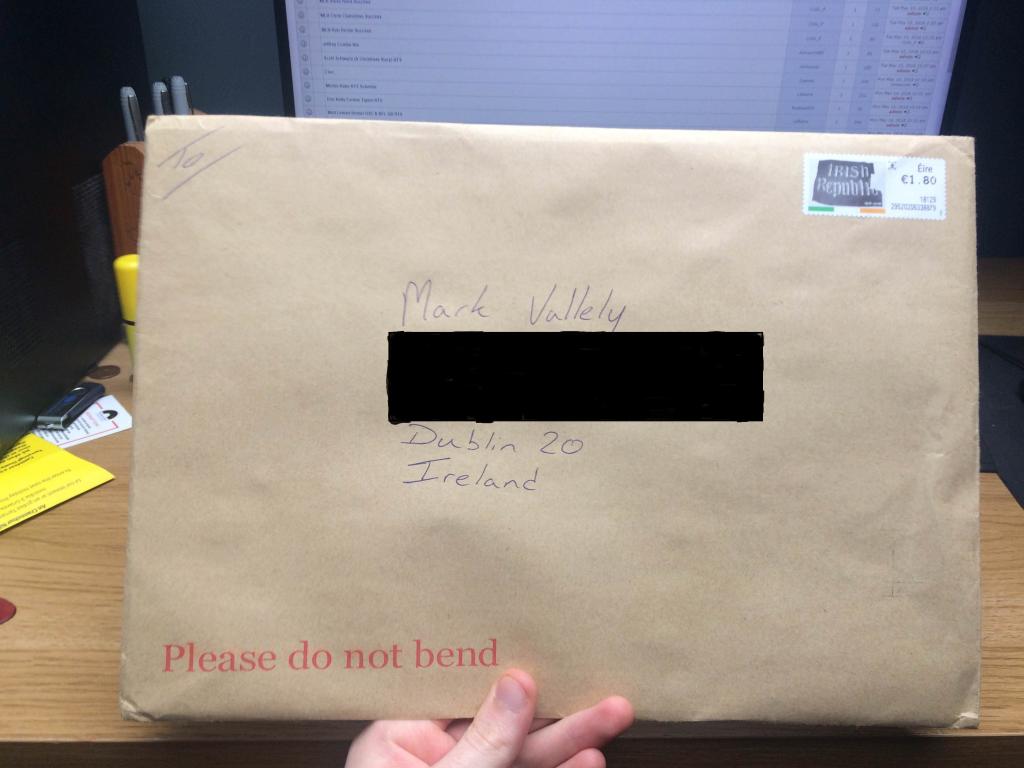 Picture of the signatures: